Managed Marketing – How Automation Has Become A Powerful Marketing Tool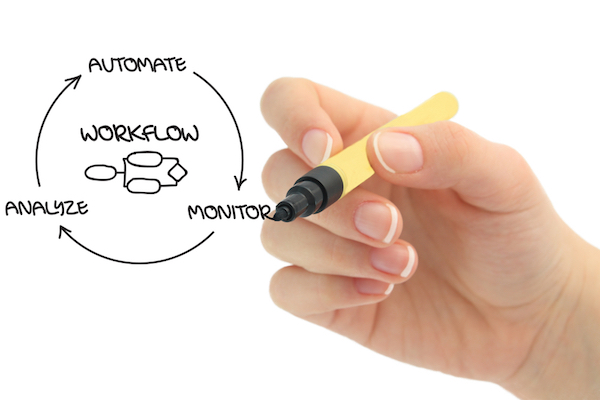 Streamlining is not just for manufacturing and daily tasks in your organisation. Automation processes are a highly effective marketing tool. Managing your marketing activities through automated processes allows your organisation to deliver a consistent message and frees up staff time for in-person interactions and customer service. There are many ways in which marketing automation could be a powerful marketing tool for your business.
Learn how the right piece of software could make a big difference to your company's efficiency, effectiveness and level of success at marketing to consumers.
Increase Your Staff's Productivity Level.
When you automate your marketing, one person easily does the work of 50. Software boosts efficiency by nurturing likely leads. It also allows your company to trigger marketing campaigns when specific conditions are met. With automated marketing, your organization could send out hundreds or even thousands of customised marketing messages on a daily basis.
Improve Accountability.
Every organisation has bottlenecks. Automating your marketing helps you identify where those bottle necks are. For example, if your marketing emails generate a lot of clicks but few conversions, this demonstrates a problem either with the targeting of the customer, the type applicability of the product or service or your sales staff's ability to nurture the lead generated by the email. Use the information provided by the software to take action and improve accountability within your marketing department.
Grow Your Creativity.
When your marketing staff is freed up from having to send out hundreds of the same emails, they can focus on more creative activities. Your marketing automation software handles the repetitive tasks while your staff develops fun slogans, useful tips or narratives to include in your various marketing materials. Allow the software to manage the mundane tasks, and your marketing team will be happier.
Integrate of Tool Sets.
Automation allows you to bring together different marketing tool sets. Instead of using one tool for your social media marketing and another for email marketing, select a piece of software that integrates these functions. Integrated marketing tools simplify your company's finances. They also eliminate the need for multiple system logins and accounts or the need to export and import data from one tool to another. Eliminating the movement of data cuts down on lost information, errors and staff frustration.
Look At Each Customer's Path.
Automating your marketing with a single piece of software allows you to get a full view of each customer's interactions with your company. Track conversions from each marketing message. Take a look at the different types and frequencies of interactions with each customer.
Evaluate the End-to-end Customer Experience.
The right automated marketing tool allows you to examine every interaction with every customer, from the first time the customer visits your site to their most recent purchase. This type of end-to-end marketing evaluation allows you to determine which campaigns are the most successful with different demographics or target groups. You could use this information to look at the success at marketing to an individual customer or the success at a particular marketing technique, such as an email campaign.
Align Your Marketing and Sales Strategies.
Your sales and marketing efforts need to be aligned. Proper alignment allows you to evaluate their success. When you use a single automated tool, your company benefits from the seamless integration of marketing and sales. For example, your marketing emails could be tailored to the most recent sale to a customer. A person who bought new sheets might want to replace their pillows or comforter next, and your integrated system could track this type of information. Software makes this type of customised marketing simple, efficient and effective.
Target Customers Across Multiple Channels.
When you have a robust piece of marketing software, use it to target customers across multiple channels. With the help of marketing automation software, it is possible to develop a sequence for making contact with the customer. Your sequence might include emails, postcards or text messages at different points in the customer's journey. Use the software to track the customer's responses to see which methods are the most effective. The software teaches you about the most productive contact methods for each customer.
Comply With Data Tracking Regulations.
The European Union's GDPR policies mean that your company has to allow customers to inform you of their data use preferences. In order to adhere to the GDPR requirements, technology is essential. When you need to demonstrate your organization's compliance, having a single tool for marketing automation makes the compliance process easier and faster for your IT department.
Enhance Your Data Security.
Your customers expect you to safeguard their personal information. This includes their contact information, mailing address, ordering history and payment details. When you have one tool to manage your customer data, safeguarding the information is easier. The use of one tool for marketing simplifies your IT department's work.
Having a single tool for automating your marketing needs streamlines all of your internal processes. Customers benefit from customized points of contact that are in tune with their preferences. Your marketing and IT teams increase their productivity while delivering better service and complying with international data standards.

Young Upstarts is a business and technology blog that champions new ideas, innovation and entrepreneurship. It focuses on highlighting young people and small businesses, celebrating their vision and role in changing the world with their ideas, products and services.