Is Online Tutoring The Next Big Startup Trend?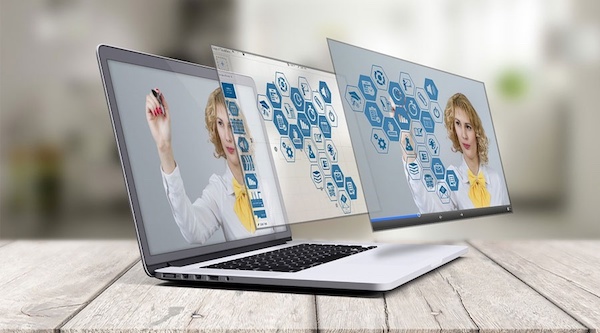 The online environment has presented along the last few years many opportunities to entrepreneurs from various industries. People working in the academic sector have not been left behind, online tutoring businesses flourishing in an impressive manner recently, and becoming one of the start up trends that has benefited from noticeable growth.
Reports have been made that show how many investments are linked to online tutoring, and a demand-supply gap can still be observed, despite the increase in startups that offer this type of academic service. You might be wondering what has led to such a high demand for online tuition, and why this field is so promising to academic entrepreneurs.
The following aspects can clarify a few things for you, explaining the promising prospects that come with online education in the digital era.
Equal academic opportunities despite geographic limitations.
The impossibility of getting the level of education desired due to geographic limitations has caused inconveniences among many aspiring students along the years. Lack of educational support has been an on-going issue across the globe, especially in developing countries. Just because you don't have access to a great school or college program in your country or home city, that doesn't mean you shouldn't benefit from the academic growth you are targeting.
This is one of the most powerful factors that have triggered the entire development of this online tutoring trend, and why so many startups have been created based on the teaching philosophy. As long as you have access to the internet, you can perfect your skills and knowledge in various domains just by reaching out to an online tutor. Without being tied to a specific region, you can pursue your goals and get the level of education you want, either for personal growth or career building. Not finding a great tutor locally won't longer be a problem.
Machine learning as a method of guiding online tuition.
Scientists partnering up with different online tutors are identifying the factors that make some lessons successful, and other ineffective, all with the help of machine learning. Artificial Intelligence can be used to improve teaching, and the online environment is the ideal place for noticeable progression in these discoveries. Data science teams that are part of different tutoring startups are analysing how productive interactions between tutors and students are in the online, through different technologies. Based on the information gathered, the lessons ensure by virtual tutoring businesses can be perfected, and you, as a student, can benefit from an optimized teaching approach.
Online tutoring can be impressively guided, from start to finish, thanks to machine learning practices implemented by certain tutoring start-ups. Experts at Cluey Learning point out the significant role AI has when it comes to developing virtual classes that provide the right level of support to pupils. AI software can monitor and improve lessons by identifying what makes a good tutor and what a successful lesson usually looks like.
The data gathered through machine learning has been put in the process of augmenting teaching, and the impressive results have not failed to appear. In comparison with traditional learning, online tuition can thus ensure you of a more productive approach.
Access to materials and technology.
The traditional format of learning has been revolutionised once online tutoring has increased in appeal and reach. When you are taking a physical class, regardless of subject, the materials and resources put at your disposal can often be limited, perhaps not catering to your full needs. Online tutoring has been shown to excel in terms of useful material and technology availability. During each one of your online lessons, you will be provided with tech resources that can help you improve your knowledge more effectively, and ease any misunderstandings you might have during a virtual class. From interactive screen whiteboards, PPT slides and editable worksheets, the tools put at your disposal are various, contributing to how enjoyable and productive your entire learning experience is. Online tuition startups are focused on implementing as many technologies and materials into their services, which helps both students and tutors.
Flexibility.
The flexibility factor is one of the aspects that generate interest from both tutors offering their services online and pupils seeking academic support. Tutoring hours and dates can be chosen in accordance to your needs, so including learning in an already busy schedule won't seem like such a challenge anymore. Being able to perfect your skills and expertise without having to work around a strict schedule is certainly appealing.
Practicing virtual exams – combating learning difficulties.
Practice makes perfect is a common saying you already know, but when it comes learning, it cannot be stressed enough just how important practicing exams and tests can be for your final results. One tutoring gives you the possibility of simulating future important exams, and through the results obtained, find any gaps that might be present in your academic abilities, and provide further support for overcoming those said learning difficulties.
Online tutoring businesses have become so popular lately for the effort put in discovering the learning challenges each individual has in particular, and customising thus their teaching methods to better suit the specific need of each pupil. When you are given the chance of discovering what teaching techniques work and don't work for you, the odds of improving your academic performance altogether are quite high ones. The milestones online tuition has reached have been thus observed, explaining why startups revolving around the field are currently trending.
As you can see, online tutoring has truly become one of the most appealing possibilities for students in the academic department; today's tutors having the opportunity of using this approach as an actual business start up, with real financial and professional returns. Regardless of what educational segment you are interested to perfect in, you will most certainly come across an online tutoring option that meets all of your needs and requirements. Tutoring in the online environment has grown impressively in recent years, and some of the professionals dedicated to this type of activity have turned it into a profitable business.

Young Upstarts is a business and technology blog that champions new ideas, innovation and entrepreneurship. It focuses on highlighting young people and small businesses, celebrating their vision and role in changing the world with their ideas, products and services.