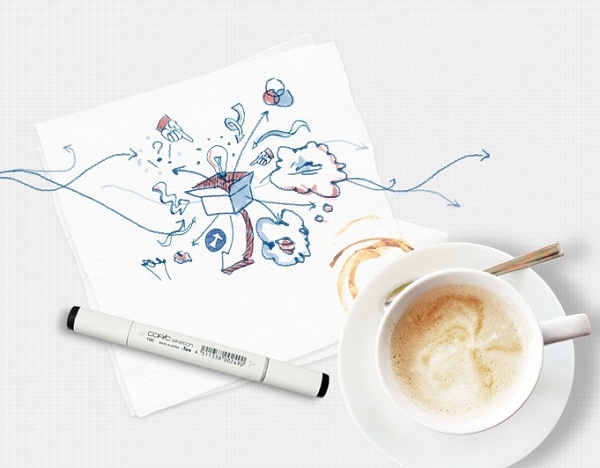 Offline promotions and branding campaigns are still some of the most effective ways to separate yourself from the competition. Through effective branding campaigns, you can connect on a more personal level with the audience and your best customers.
Thanks to changes happening on the market, there are more ways you can get your brand in front of the right audience. The changes are also affecting existing branding methods, giving you more flexibility when it comes to choosing the right instruments to use.
One of the oldest tricks in the book of branding is branded merchandise. It may be an old trick, but the options you have today make it easy to establish a successful branding campaign with the help of branded items. These tips will help you develop your own branded merchandise strategy.
The Right Merchandise for the Job.
There are three main things you can do with branded merchandise. First, you can produce branded merchandise as a way to maintain customer relationships while earning additional revenue in the process. This is usually done by producing high-quality merchandise to be sold to customers and fans of the brand.
The second goal is maintaining your dominance on the market. We see top brands using posters and accessories to maintain the presence of their brands in certain areas. This a strategy you can use to defend your turf too.
The last goal is branding itself. Branding campaigns can help enhance the brand image and deliver relevant key messages to the customers. Of course, you have to know the goals you want to achieve in order to formulate the right strategy to use.
Keep It Functional.
There are plenty of branded merchandise ideas you can use for the goals we have just discussed. Posters, flags, branded toys, and accessories are easier to produce these days. You also have items like T-shirts and bags to use as part of your branding campaign.
One thing to remember when deciding which merchandise to make is the importance of functionality. Sure, decorative items are great, but branded items that customers can actually use are even more impactful.
This is why items like T-shirts are usually the ones top brands use. Customized lapel pins are an option worth considering too; they are practical and can be attached to bags and other personal items.
Pay Attention to Quality.
The branded merchandise you give or sell to customers reflects the image of the brand itself. The last thing you want to do is go for cheaper, lesser quality merchandise to save on your branding budget. Bad merchandise will only lead to bad brand image.
Rather than trying to save by reducing the quality, you actually want to focus more on this and reduce your branded merchandise cost by lowering the quantity. Yes, you gain less exposure with fewer items, but the audience that gets exposed to your branded merchandise will be more than happy to wear the items.
The fact that the high-quality merchandise you produce are worn is well worth the investment. You gain additional exposure this way too.
Keep Going!
Using branded merchandise for branding purposes is a well-tested method. You can use it on occasions when branded merchandise can be useful, but the best way to increase its impact is by running a continuous branded merchandise campaign.
There are plenty of ways you can integrate branded merchandise with other marketing campaigns in your playbook. You can give away merchandise as prizes, use them as bonuses, and even attach the branded merchandise to your online campaigns to gain more exposure.
Now that you have these four tips in mind, you can establish a successful brand marketing strategy that elevates your brand to the next level. The more you do it, the bigger the impact you get in return.