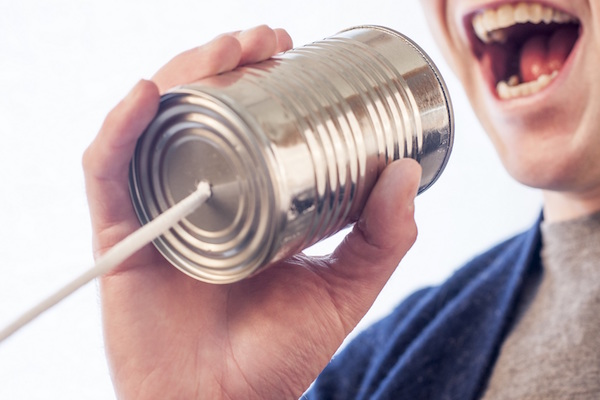 by Maloy Burman, Chief Executive Officer and Managing Director of Premier Genie
Arming yourself with the right skills is crucial in finding success in today's highly competitive, globalized business market. One of these highly-sought skills is multilingualism.
By learning Mandarin, Spanish, or French, or taking up a business English course if you need to hone your business communication skills in this language, you will improve your chances of achieving your business goals.
Below are four ways mastering another language will help you run your business more efficiently and for you to be a better entrepreneur overall:
1. Improve your cognitive abilities.
Various studies show that learning a new language boosts a person's mental facility. This is manifested through the following:
Enhanced comprehension – Learning a new language means discovering and understanding unfamiliar words. Since you will be picking up new words regularly, you will be constantly polishing your comprehension skills. This will help you in various ways as a business owner especially if you have a multinational workforce.
Better problem-solving skills – Knowing the meaning of new words is a good start to being proficient in a foreign language. However, you need to know how and when to use these words correctly. When you do this regularly, you will be honing your problem-solving skills – an essential ability that you will use regularly when you own a business.
Improved multi-tasking skills – Once you start learning another language, your brain will be switching between using your native language and the foreign one you are learning. This habit enhances one's ability to multi-task, another skill that you need have since you need to wear different hats as an entrepreneur.
All these cognitive skills will help you run your business more efficiently.
2. Support your international expansion plans.
If you have always dreamt of expanding overseas, being proficient in English, the most widely used business language, is a must. However, you will be a step closer to this dream if you know the local language in the country you are targeting.
When you start making plans for opening your business in another country, knowing the local language will be a big help in understanding the important laws, culture, and practices which can significantly impact business operations. You will have an easier time following the different protocols and completing any paperwork without the need for a translator.
Once you're up and running, you will be communicating with a lot of people who may not know English or the language you are proficient in. This won't be a big problem for you if you know the local dialect.
Lastly, it is also worth mentioning here that if you communicate your company message in the local language, your audience will regard you as more trustworthy, professional, and respectful.
3. Strengthen your empathy.
Learning a new language also means delving into another culture. Once you have a good understanding of this new culture, you will be more empathetic towards the people who speak this language.
Empathy is an important trait that will help you as you expand your business to a foreign country. With this quality, you will be able to understand your target audience, their needs and wants.
In addition, empathy will help you deal with all your current and potential customers or clients. With your ability to put yourself in their shoes, you can make the necessary changes and improvements in your products or services, marketing strategies, pricing, and other key elements of your business.
All of these will play an important role in the growth and success of your business.
4. Develop your network.
Finally, once you become multilingual, you can communicate with more people, not just from one or two countries. You will be able to reach more people in different parts of the world.
Keep in mind that the more languages you know, the more people you can build a relationship with. These people can be your potential customers or clients, investors or business partners, and even possible mentors.
Whether you will be building your network online or in-person as you travel the world, knowing another language will help you achieve this goal.
If you're looking for something to invest in to improve your business and your role as an entrepreneur, you won't go wrong with taking up an English language course or any language you think is worth learning.
Whether you take up an online or classroom-based course, you won't have to spend a fortune, but the returns will definitely help you become a better entrepreneur.
Maloy Burman is the Chief Executive Officer and Managing Director of Premier Genie. He is responsible for driving Premier Genie into a leadership position in STEM (Science, Technology, Engineering and Mathematics) Education space in Asia, Middle East and Africa and building a solid brand value. Premier Genie is currently running 5 centers in Dubai and 5 centers in India with a goal to multiply that over the next 5 years.