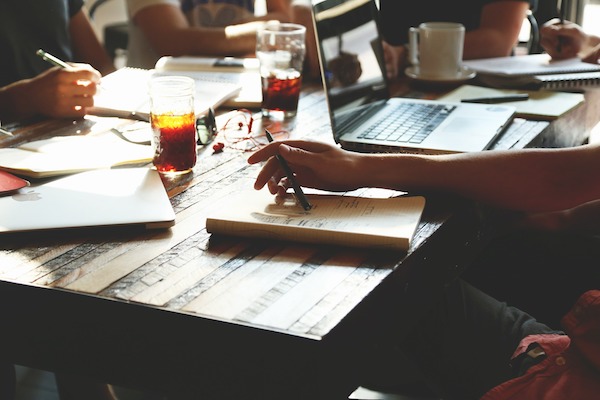 by George Griffiths, Managing Director at uCheck
There are ​more than 11 million people​ in the UK with a criminal record – a significant proportion of the population. And, with the number of startups in the UK rising, it stands to reason that there may be many people with convictions looking to start businesses.
The Centre for Entrepreneurs argues that entrepreneurs and offenders share certain traits – for example, a willingness to take risks and a disregard for convention. In their report ​'From Inmates to Entrepreneurs'​ they suggest that taking advantage of these traits and supporting ex-offenders into entrepreneurship could reduce the rate of reoffending from 46% to 14% nationally.
An alternative pathway into work.
Some employers can be reluctant to hire ex-offenders. ​A survey by YouGov​ found that 50% of employers would not consider employing an ex-offender, regardless of the offence they'd committed or the sentence they'd received.
Entrepreneurship is an alternative pathway that could enable ex-offenders to bypass this sort of discrimination and pursue careers that suit their skills, interests and attributes.
That's not to say, of course, that entrepreneurship is a walk in the park. In this blog we'll look at some of the barriers ex-offenders may face on their entrepreneurial journey, and how to overcome them.
Gaining business insurance.
One of the first challenges you may encounter as an entrepreneur is in securing business insurance.
When you apply for insurance you'll need to disclose any unspent convictions, and some companies may refuse to insure you if you have any.
The charity Unlock provides ​a list of insurance brokers​ that offer specialist insurance for people with convictions.
Securing funding.
Having a conviction may make it more difficult to secure funding to start your business. Fortunately, there are a number of programmes and organisations that offer support to people hoping to start a business.
For example, Startup is a programme that provides support and training to enable women with convictions to become self-employed, and The Fredericks Foundation is a charity that provides loans to people who want to set up or expand a business but are excluded from mainstream finance.
Unlock has published ​a list of useful organisations​ for ex-offenders looking to become entrepreneurs.
Navigating DBS checks.
If you're planning to contract with other companies, you may need to obtain a ​DBS check​, depending on the type of work you'll be doing or where you'll be working.
If you'll be working in an environment where you'll regularly come into contact with children or vulnerable adults – for example, a school or care home – it's likely the company you're contracting for will require you to obtain a DBS certificate.
If this is the case, it's important to be aware of the different levels of DBS disclosure, and what criminal record information each one will reveal.
A Basic DBS Check will reveal any unspent convictions you have.
A Standard DBS Check will show any spent or unspent convictions, cautions, reprimands or warnings you have.
An Enhanced DBS Check will show the same information as a Standard Check, as well as any relevant information held by local police.
If you'll be engaging in regulated activity with children and/or vulnerable adults then your Enhanced Check will include a check of the relevant barred list.
If a company you contract for requires you to have a DBS disclosure, you may need to disclose your criminal record.
This needn't work against you, however. Be honest with the company, and if your conviction is irrelevant to the work you'll be doing, they may overlook it.
Obtaining a Personal Licence to sell alcohol.
If you want to run a bar, pub or other establishment that sells alcohol, you'll need to obtain a Personal Licence.
As part of the licensing process you'll need to disclose any unspent convictions and submit a Basic DBS certificate.
Convictions for relevant offences may prevent you from obtaining a Personal Licence. For a list of relevant offences, see the Licensing Act 2003 and the Licensing Act 2003 (Personal licence: relevant offences) (Amendment) Order 2005.
If you apply for a licence and you have a conviction for a relevant offence, the licensing authority will pass your application to the local Chief Police Officer, who will consult police records and make a decision.
Becoming an entrepreneur post-conviction.
Entrepreneurship can be a valuable way for people with convictions to get back on their feet and into the world of work.
With the right advice and support, starting a business is an achievable dream, and one that has been proven to reduce rates of reoffending.
George Griffiths is Managing Director at uCheck, one of the UK's largest vetting and screening providers. George has been working at uCheck for over 6 years and in his time has helped the company grow to provide over 400,000 checks a year. George continues to align his way of working with the uCheck mission statement – to always care about getting it right.