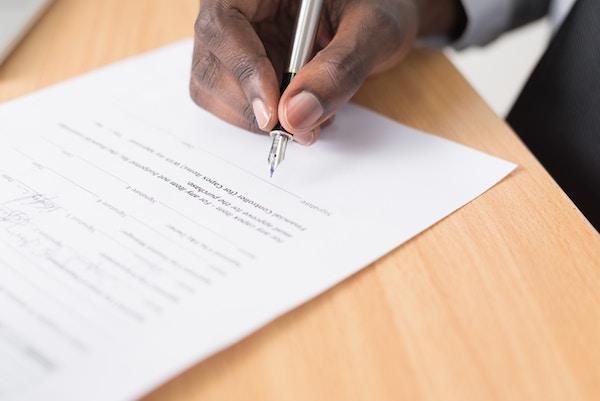 Though married can be a happy and somewhat carefree time in your life, more than 40% of marriages end in divorce. With this in mind, it is recommended that you protect yourself as well as your business before you tie the knot. With a prenuptial not only can you protect your appreciating assets, you are also protecting each other from potential personal or business creditors. It may seem like an easy process to draw up a prenuptial agreement with your spouse and not involve a lawyer, but it is not recommended. Prenuptial agreements have to be specific and include language that can't be misinterpreted. Connecting with a family lawyer will allow you to be comfortable in knowing that your agreement is iron clad and is in the best interest of all parties involved.
In this article, you will learn more about the requirements for a prenuptial agreements as well as what they can protect.
Requirements For A Valid Prenuptial Agreement.
For those of you living in New Mexico, a prenuptial agreement is defined as "a written contract made by two individuals before they marry. A prenuptial can address duties and responsibilities during a marriage as well as the division of property and assets in the event of a death or divorce. Though there are certain rules and procedures that must be strictly followed to validate the agreement. These rules are stated in the Uniform Prenuptial Agreement Act which was passed in 1983 and later adopted by the majority of states. If you are not clear on the policies and procedures of this act, it is recommended that if you live in Albuquerque to contact an Albuquerque family lawyer to help you in drafting your prenuptial agreement.
What Can A Prenuptial Protect.
While a prenuptial agreement covers a lot, it cannot have language that involves child custody or child support. These are issues handled by the state. In addition, it cannot absolve one spouse or another of the consequences of criminal activities. Prenuptial agreements are designed to protect your assets as well as from unwarranted debts. Below, you will find some of the more common issues that are addressed in a premarital agreement.
Rights to property and assets accumulated before and during the marriage
Division of assets if a death or divorce occurs
Clearly defining who can buy, sell, and or lease property during the marriage
Alimony agreements
Developing a will that includes that prenuptial agreements
Death benefits and life insurance policy payouts
Prenuptial agreements are useful tools that allows each spouse to have a level of certainty in the event of divorce or death. Learning more about the benefits of a prenuptial can help couples to feel more comfortable with implementing one.
Why You Should Get A Family Lawyer Involved.
The more complex your business and financial ife is, the more it is recommended that you use a prenuptial agreement with your spouse. With the divorce rate coming close to 50%, it's always wise to protect yourself and spouse. If you are considering a prenuptial agreement in New Mexico, schedule a free consultation with an attorney practicing family law in Albuquerque before you say "I do". It is similar to insurance; it is responsible and provides a level of comfort and protection within your marriage.