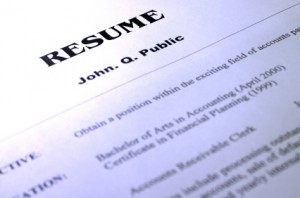 There are hundreds of people applying for positions listed online nowadays. Get ahead of them by using keywords for your resume. Learn how.
Time to hit the job search?
Searching for employment in 2019 is just as tedious and frustrating as it's always been. Maybe even more so.
Jobs are harder to find today because of the unknown amount of competition you face; because of the faceless corporation judging your resume; because of algorithms that weed out candidates based on resume content.
Most of all job searches these days occur on LinkedIn, public calls to action on social media, and online job boards.
Online job boards, as the most common of the three, are also the most anonymous. There's no such thing as walking into an establishment and handing in your resume. You do it through one of these websites and hope for the best.
These websites allow employers to focus in on certain keywords that pertain to the position that they're searching for, so if you don't include them in your resume, then you're out of the running before you knew the race was starting.
If you are wondering what keywords you should be using, you're not alone. Here we'll show you how to use keywords for your resume.
How to Find Keywords for Your Resume.
Finding keywords for your resume isn't all that difficult. It's how you use them that requires thought.
It's impossible to apply to a wide range of jobs with one resume, so the first thing you need to do is tailor your resume to the job that you're applying for.
You can't use the same resume for an editing position and a digital content strategist position. They're similar but the required skills are different enough that your resume with slip through the cracks because it'll have the wrong keywords.
To find the right keywords for your resume, you need to look at the job posting for the exact kind of position you want. You'll easily find them peppered throughout the responsibilities and qualifications section of a posting. Take the ones that seem specific to that job.
How to Use Keywords in Your Resume.
When you've figured out which keywords to take from the job posting, apply them to all sections of your resume. Keep it naturally flowing, of course.
Take the keywords from the qualifications section of the posting and use them in conjunction with your experience to describe why you're qualified for their position.
Then take the keywords from the responsibilities section and use them to talk about similar responsibilities that you've taken on at previous positions.
If you need help with writing a resume, contact one of the 10 best resume services.
Using Keywords in a Cover Letter.
Don't stop with your resume. Use the same philosophy when writing your cover letter.
Look at the company's website and get an idea of the culture of the office and look for other keywords to describe why you're a great fit for the job and their company.
You Need to Stand Out.
You need to be the needle in the haystack. Make sure that your resume doesn't get lost in the stack of hundred of keyword-less resumes.
The keywords aren't going to guarantee you a job or even an interview, your experience and knowledge will have to help you there. But properly using keywords for your resume will raise your odds of being noticed.
Visit this blog for more posts on entrepreneurship and ideas and innovation.