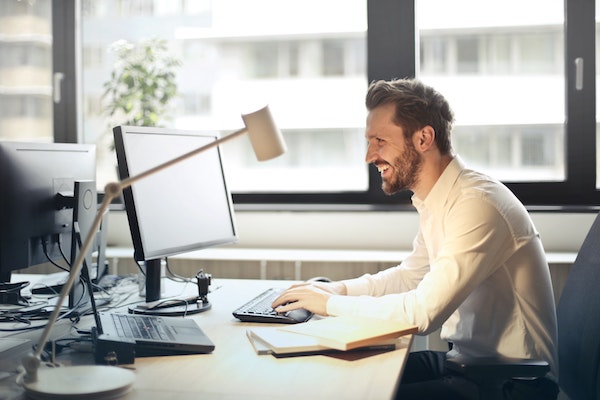 From your first ever paycheck to your very last one, you're constantly making decisions about your finances. Your choices today about how to spend, save, or invest will significantly affect your life in the future.
If you're an entrepreneur, your choices are even more crucial because they don't just affect your financial well-being, they also impact your brand and your employees. Understanding your finances will go a long way into making sure that you avoid potential missteps.
Here are the 5 most dangerous financial mistakes that you need to avoid as a business owner.
1. Not having a business plan.
Before you go into business, you have to research every single aspect of your future operations. If you have no idea where to start, seek assistance from experienced professionals such as a financial advisor or a business coach. You can also check out entrepreneurial classes in your area. A démarrer une entreprise course will help you avoid running your business aground.
A clear and definite plan is also a requirement if you're planning to seek external funding. No bank will take their chance on you if you don't have any business plan to show them. You need to have a concrete plan for the following:
Viability of the products or services you're planning to offer
Analysis of the current market, including who your ideal customers and competitors are
Financial plan and projections
Marketing strategies
An organization chart that outlines who you need to hire
2. Not having insurance.
There are two types of insurance that you need to get when you go into business.
Liability insurance offers protection in case an accident or any other event occurs that causes bodily or property damage. If you work from home, this is necessary because your homeowners or renters insurance will not cover your business operations. If you have a brick-and-mortar store, liability insurance will protect your equipment and tools.
Life insurance provides protection in case an unexpected event prevents you from working for an extended period of time.
Remember that most people don't think that they don't need insurance until an accident or a tragedy takes place. It's always a good idea to be prepared for any possibility.
3. Not paying yourself first.
When you're worried about making ends meet, it can be tempting to pay yourself only after you have paid for everything else. This may keep your costs low on paper; however, realistically speaking, you need to have an income of your own. Reinvesting all your profit back into your company is the fastest way for you to burn out.
Always pay yourself first. Remember that one of the main reasons you built your own business is to enjoy financial freedom.
4. Not understanding your market.
One of the biggest mistake that neophyte entrepreneurs make is failing to understand their market properly. Knowing your ideal customer should be one of your priorities. This will affect not just the value of your products or services but also your financial projections.
Calculating the price of your offerings is not as simple as merely adding your costs and integrating the profit margin you wish to make. Instead, you should always go back to your market and your audience. Consider your ideal customer, the need that your product or service fulfills, your competition, and the trends that will affect your market position in the future.
5. Not separating personal and business expenses.
If you're using personal capital to fund your business, then you already know that you need to set a limit on the amount you can use to start your business. As much as possible, you have to attempt at least to raise capital outside of your personal savings or retirement funds.
The same principle goes for your personal and business expenses. Make sure that you have a separate bank account for your company. This will allow you to have an easier time when filing your taxes. Furthermore, you can plan for any business expense or investment without worrying about a possible conflict with your personal plans.
Conclusion.
Many new entrepreneurs find themselves closing their doors during the first year. The mistakes that were enumerated here are the most common causes many business owners fail to succeed in their ventures.
These 5 are easily avoidable mistakes, and spotting them early on will make the difference between failure and success. As with most things, remember that a little preparation will go a long way into transitioning your idea into a thriving business.