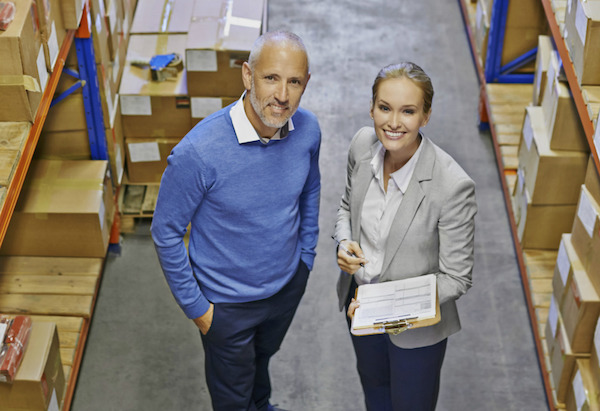 As an Amazon reseller, good reputation means good business. Reputation depends on a lot of things including having a great product, and excellent customer services. Don't let your reputation go down the drain simply because you don't have the right freight forwarder.
On Amazon, most complaints from customers refer to products arriving late or not at all, or products arriving damaged. These complaints result in refunds being demanded by the customer and your reputation going down the drain.
The ideal freight forwarding company should easily be able to take care of all your logistical troubles when it comes to Amazon fulfillment program, leaving you to concentrate on the other important parts of your Amazon business, such as customer support and product quality.
Given the demand for freight forwarder companies, the internet is bursting with courier companies and freight forwarders ready to help you with your Amazon eCommerce venture. But how do you know a freight forwarder is worth working with? Let us help you pick the right Amazon FBA freight forwarder.
How can a good freight forwarder benefit you?
Before we begin, it is important to know how a good freight forwarder can help your business propel towards success. A good freight forwarder will complete its contract with you by delivering the goods as promised, but a great freight forwarder will always go a mile ahead and actually be an important part of your business.
A reliable and professional freight forwarding company does more than just deliver goods to its destination, it provides support long after the goods have been arrived in the U.S and cleared for customs.
That being said, here are some key factors that you should keep in mind when hiring an FBA freight forwarder.
Pricing trap – A lot of freight forwarder companies these days try to trap businessmen by coming up with temporary special offers, gifts, and discounts. Although these gifts and discounts are great, they will never mention the hidden costs with their regular pricing structures. When your initial discount period runs out with the company, you realize that the costs were too high, to begin with. Try not to fall for offers like these.
Sea or Air – when choosing a freight forwarder, you should know whether the company uses air or sea to deliver products. Whether you choose to ship your products through the air or sea, it completely depends on how much you are willing to bear the costs.
Shipping through the sea is a lot more affordable through the air, but it also means your product will take much longer to reach its destination. If you do choose to ship by sea, make sure that your customers are well informed about the average shipping times. You can get these times from the freight forwarder.
Hidden or added costs – Most Amazon sellers make hasty decisions when it comes to picking FBA freight forwarders. They act on instinct and choose a company that has the best price on their website. These prices often never mention the hidden costs. So make sure when you choose a company, you discuss the hidden costs with them.
Companies like Fbabee.com are very clear about their pricing structures and they never mislead their customers.