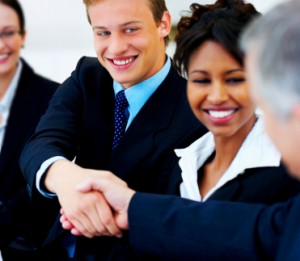 Securing clients is something that every business in every industry needs to do. Without your customers, you have no profits, which mean the business won't be able to succeed. Businesses and entrepreneurs tend to put a lot of time, effort, planning, and budgeting into appealing to new customers, securing them, and then keeping them loyal.
So what happens if you've gone ahead and caught the attention of a potential new client and now you have set up that first meeting with them, where you will give them your pitch, and hope to win their business?
How can you ensure that this meeting is successful and ends with a contract? There are actually a number of tips that you can use that will help better your odds of success, as we will discuss.
Ensure You Have a Professional Place for the Meeting.
The first thing to consider is where you will hold the meeting. If you are in an office space that has a meeting room, or you have an office with enough seating then this can be ideal. If you don't have on-site facilities for the meeting, then you'll need to think of an off-site solution such as a restaurant or rent meeting room facilities.
Ensure that wherever the meeting is taking place it looks professional, organized, that there is enough seating for all, and that there is privacy so you won't be interrupted or distracted.
Offer Food and Drink.
Another tip is to offer food and drink at the meeting as a welcome gesture. This just shows that you value their time and effort to attend the meeting and that you want to ensure they are comfortable. If you plan on holding your meeting at your office, look at corporate catering services that can provide you with the kind of menu that works for the group, the time of day, and your needs.
Start with the Small Talk.
When the potential client first arrives, you don't want to jump right into the sales talk. This can come off as brash and pushy. Instead, try to build a rapport in the first few minutes, and then begin the meeting with a question that challenges their own issues/experiences, which you hope to remedy, of course.
Make Sure You Are Well Informed.
In order to win over a new client, they need to have trust that you know what you are doing and what you are talking about. This means you need to do your homework and be informed on any topic or question they may bring up. You need to know your products and services inside out, be aware of the numbers, market research, the manufacturing process, etc. It may be helpful to have material that you can hand out for them to follow and have other staff on-hand who can also answer technical questions.
By using each of these tips, you'll have a much higher chance of success when it comes to holding that first meeting with a potential new client.