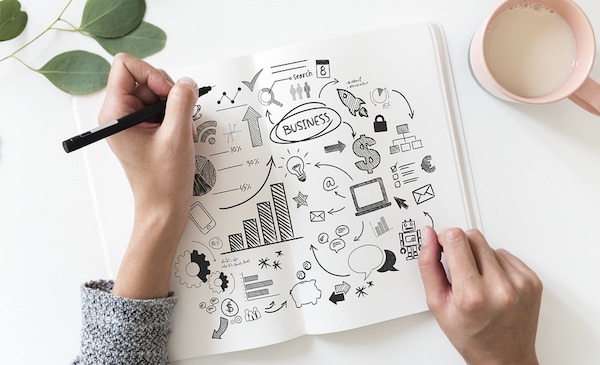 by Dustin Ray of Incfile
"The hardest part of any important task is getting started on it in the first place. Once you actually begin work on a valuable task, you seem to be naturally motivated to continue." – Brian Tracy, motivational speaker and author of "Goals!: How to Get Everything You Want"
Tracy has a point there. Think about it: You're considering going for a run. You sit for a while complaining to yourself about why you shouldn't actually go on this run — it's getting dark, you're tired, you can always go tomorrow… insert another lame excuse here.
But once you actually find the motivation to lace up your running shoes, put in your headphones and head out the door, you are glad you did. You have a great run (even going a couple miles more than you planned), and you feel energized and accomplished afterward.
Starting your small business can be the same way. You can always come up with a hundred different reasons why you shouldn't start a business — the economy is bad, the industry is too crowded, your idea isn't good enough, the business will never make a ton of money so why even bother…once again, insert another lame excuse here. It's easy to talk yourself out of something, especially when you're scared or unsure of what the outcome may be.
But like George Addair said, "Everything you've ever wanted is on the other side of fear." So even if you're terrified to take this leap and start your own business, do it anyway. Here are the first five steps to help get you started.
1. Do Your Research.
This should be a given: Do your homework. Dive deep. Ask a lot of questions. Find all the answers. Rinse and repeat. You're not going to know everything — that's what you'll hire the experts for. You want to be surrounded by people who are smarter than you, who have been there and done that. They will help you succeed and learn. Soak up as much as you possibly can, write everything down and use it when needed during the small business launching process.
2. Develop a Top-Notch Business Plan.
Once you research and learn as much as you can, it's time to take all that knowledge and put it into some sort of plan. A roadmap for your business should be laid out, with alternative plans in case something goes awry and you need to pivot. Lay out all of the fine details, including your branding, the company's identity and ethos, merchandising, employee structure, financials, etc.
3. Establish Your Business Entity.
You have your business plan all mapped out — now it's time to decide which entity structure is the right fit for your business based on all those details. Incfile helps you easily compare and contrast the different business entity types, such as a limited liability company vs. an S Corporation vs. a nonprofit. Once you figure out the best structure for your small business, then it's time to incorporate your business.
4. Figure Out Your Funds And Financials.
Let's talk money. Forming, owning, and operating a small business is unfortunately expensive. Which means you will need some (or a lot of) money to run it on a daily basis. So develop a list of all your expenses and decide how you are going to fund everything — then decide how you plan to protect those assets once you have them. Whether you need a small business loan from Kabbage or business insurance from Cover Wallet, find the right type of financial structure for your small business. If you are not financially savvy, then the best thing you can do is hire someone who is.
5. Build Your Team and Your Dream.
On your path to skyrocketing your small business, you may need to hire a qualified team
to help you steer the boat. Search for talent on career websites like LinkedIn or Glassdoor, or use freelance talent from places like UpWork or AngelList. Maybe you think you are capable of doing everything yourself, but you'll likely be ultra-overwhelmed. Plus, sharing your small business success with a team of people who are passionate about helping make your dreams become a reality on a daily basis is pretty dang cool. A great team will only help you to make your dream come to life.
Dustin Ray leads business development and growth initiatives at Incfile, a national online incorporation service company specializing in business formation and small business services. At Incfile, Dustin's primary focus is to grow revenue and secure strategic partnerships that compliment a set of robust services to help entrepreneurs launch new businesses.