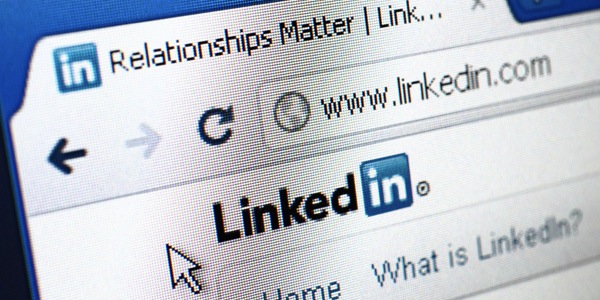 LinkedIn is one of the largest professional networking platforms in the world. It has over 500 million users worldwide making it the ideal place to connect with people who can elevate your career or business.
To experience LinkedIn's power, make an effort to create a complete and eye-catching profile that grabs attention and conveys the right things about you. Statistics indicate that a complete LinkedIn profile boosts your chances of landing new opportunities almost 40 times.
Prospects, recruiters, colleagues and potential business partners rely on your profile to understand you. It's the internet's version of making a first professional impression. Create an excellent profile and make it profile pop using these proven tricks.
1. Add a professional headshot.
Your headshot or picture is the first thing people see on your LinkedIn profile. It is, literally, the first impression and what prospects use to gauge you. Include a professional image that speaks to your brand. Face forward so that people see you accurately. Also, don't forget to smile. A smile not only brightens your profile but also creates an aura of trust around you. It's the universal welcome symbol.
2. Craft a memorable headline.
The headline should give prospects a snippet of your specialty. It usually defaults to your current work position. You have around 120 characters to work with. Distill your professional aspirations or skill set into an eye-catching and memorable statement that resonates with prospective viewers. Bring out your creative side and choose words that demonstrate competence in your industry.
3. Write an interesting summary.
The summary section on LinkedIn gives you an opportunity to highlight your most compelling skills or experiences. What can you do for prospective employers or business partners? Do you have any proof to back your claims?
You have about 2000 characters to work with. Paint a picture of your professional background and capabilities. Include accomplishments or anything you're proud of, like in this LinkedIn summary by David Mimran. Infuse your summary with relevant keywords to help prospects easily find you.
4. Get social.
Networking is about creating connections with people who share your interests. LinkedIn as a social networking site that gives you that opportunity to connect, engage and share with people or businesses in your industry and beyond.
It's a great way to meet new people. To do that, however, you must keep your page active and engage with people by sharing helpful content, thoughtful comments and writing honest recommendations. Ask people to recommend your work and skills too. Prospects want to know others approve of your performance.
5. Customize your URL.
Your LinkedIn URL usually defaults to your name and a bunch of numbers behind it. It's not always pretty especially when sharing it on the internet. Customize it to something that stands out and highlights your brand. You can, for example, remove the gibberish numbers and stick with your professional name. It takes minimal effort but delivers excellent dividends over time.
Final thoughts.
A LinkedIn profile can make or break an opportunity. Invest the effort, and time to create a profile that pops. You'll be on your way to clinching more deals in no time.