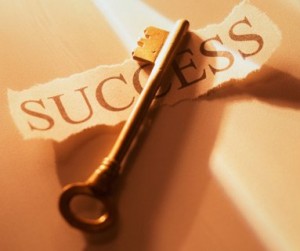 No matter the industry that you are operating in, every startup business will need a few things in order to succeed. This will, of course, include excellent products or services but there are also a few other assets that are required in today's technologically advanced age. The business world has changed drastically in recent times, and every entrepreneur needs to have their finger on the pulse in order to set up and run a successful business.
With this in mind, here are a few key assets that every startup will need in order to stand out from the crowd and find success.
A High-Quality Website.
First and foremost, every new business will require a high-quality website as this is how you present your brand to the digital world. It should be a reflection of your brand identity and serve a purpose, but it must also be clean, attractive and easy to navigate. If you offer e-commerce then you need to make sure that you offer a seamless and secure shopping experience too. If you provide services, then it should be easy for people to make an inquiry. On top of all of this, every business website should have testimonials from previous customers to show that you are a reliable brand.
Social Media Channels.
Social media has revolutionized the world in many different ways. It is vital for businesses as it is a gigantic platform which allows companies to advertise to people all around the world. In addition to advertising and sharing content to increase brand reputation, this can also be used as a two-way communication avenue with your target audience, which can be incredibly powerful.
An App.
Modern-day consumers are constantly attached to their smartphones, and this needs to be capitalized on by businesses. Find a software development company directory in order to have a custom app built for your startup – this can be used to increase brand reputation and awareness. It makes your brand just a touch away at all times and even when they do not have the app open it will still serve as an advert as they will see the icon each time that they use their smartphone.
Marketing Campaigns.
It is all well and good having a high-quality website, social media channels and an app, but this will get you nowhere without high-quality marketing. Digital marketing practices like content marketing, search engine optimization and pay per click advertising can help to increase your visibility online so that people visit your website, follow you on social media and use your app. It is then a matter of converting these visitors into customers through your products/services and pitch.
These are the main features that every startup will need to have in order to find success. In today's digital world, it can be hard to know how to succeed, especially if you are used to operating in a non-digital environment, but with the above it will help you to attract customers to your business and provide you with everything that you need to succeed.