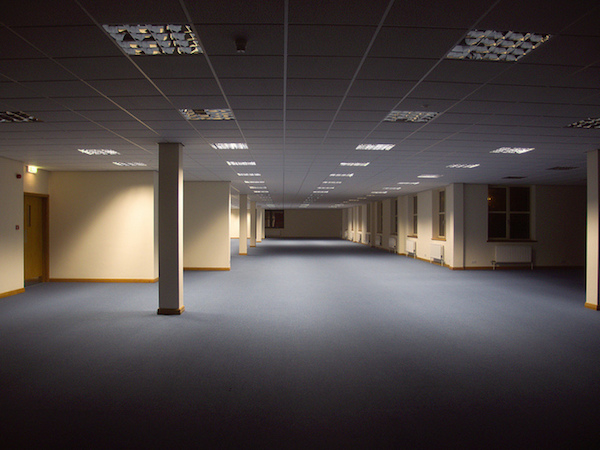 At some point in your business's development, you may need an office space, a retail storefront, a warehouse, or even an entire factory. You may even want a building to sublet to tenants, or a place to call your headquarters.
Whatever your motivation, you'll be interested in buying property for business, but before you pull the trigger, you'll need to keep some key considerations in mind.
Before you buy property, prepare yourself with these concepts:
1. Understand the risks.
No matter what, buying a property on behalf of your business is a risk. If you're fronting your own money or relying on money from a bank, you could lose that stake if the property is damaged or if something goes wrong with your plan. Additionally, there are specific risks to consider with each type of property you might buy; a retail location may not be as popular in a few years, or your factory may be subject to new regulations on the horizon.
2. Read up on mistakes.
There are many ways to make a bad property deal, so it pays to read up on the mistakes of others. Noticing where other investors have gone wrong can make you hyper-aware of red flags in your current deal, and possibly make the difference between a deal you regret and one that makes you a serious profit.
3. Work with an agent.
Even if you feel like you have a knack for real estate, or if you'd prefer to do the bulk of the work on your own, it pays to work with a real estate agent. Real estate agents are much more familiar with the property sale dynamics in your location, and they'll probably have access to far more properties than you could find on your own. They'll also be able to spot better deals, and can provide you with insights you might have otherwise neglected.
4. Define what makes a "good" deal.
What counts as a "good" deal to you may not count as a good deal to someone else. While one entrepreneur may be focused exclusively on buying a property within budget and in decent shape, another might have a strong need to choose a good location — no matter how much it costs. Before you even start looking for properties, make a sketch of a deal you think would be acceptable, and one you think would be ideal. This will help you make better decisions in the moment.
5. Consider ongoing maintenance.
You should consider more than just the purchase price and the potential revenue-generating potential of your property; you'll also need to consider the ongoing maintenance costs. For example, does this property require intensive seasonal maintenance, or periodic upgrades? Will you be handling this with an in-house position, or outsourcing it to another business? How much will it cost? These factors can seriously contribute to your overall profitability, so make sure they're factors in your calculations.
6. Find decent financing.
You'll be exposed to far less risk if you at least partially finance the purchase, and you'll even have an investment advantage thanks to financial leverage. It makes sense to invest with money that's not yours, so long as you're able to secure a good interest rate and favorable terms. Make sure your credit is in good shape before you make the purchase, and negotiate hard for the best deal you can get; these efforts can save you hundreds, if not thousands of dollars a month.
7. Have an exit strategy.
Finally, have some kind of exit strategy in place before you purchase the property, so you can make a more logical decision for what type of property to buy. For example, if you plan on owning the property for a fixed number of years, you can aim to buy a property in a neighborhood with a promising growth trajectory for the near future.
Protecting Your Investment.
Even if the physical building or property you've created is only one small aspect of your business, you still need to treat it like a significant investment. That means getting a good insurance policy in place for your property and keeping it as up-to-date as possible. It's practically impossible to land a "perfect" deal, or completely protect your property from harm or depreciation, but with the preceding considerations in mind, you can dramatically increase the quality of your decision.