Creative Thinking – The Most Important Skill For A Successful Startup?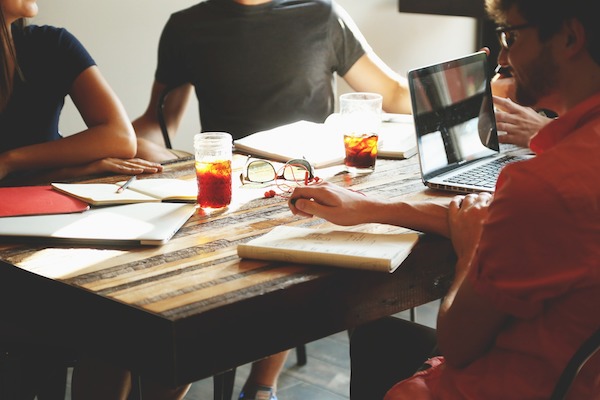 Creative thinking used to be rendered as a soft skill in the past years. Now it has become a feature to focus on.  In the world of business and entrepreneurship, we witness a new generation coming to creating their brand.
Their performance seems to have a drastic difference between the types of businesses before.
It is hard to deny red success stories of 20th-century lack creativity, but they seem to pursue personal opportunities rather than making a difference in their community. While modern entrepreneurial attempts focus on society and its needs in the first place.
Moreover, with the sphere so cluttered, creativity allows to see the missing service or finding the niche to expand. Also, it is about finding an unusual way to draw attention to the product or service.
How Important is it to be Able to Think Creatively for an Entrepreneur?
Lately, the business world was shaken by the emerging young entrepreneurs. They start from the small things, like raising money for a bike or running out of the supplies at the local store. What they end with are a brand name and a loyal audience.
The ideas they use is hardly new — baking goods and making lemonade on a family recipe, providing goods locally and offering hand-made jewelry.
The reason these teens and even children are so successful lays in their creativity in business. Rather than novice ideas. They get creative on the stage of wrapping and convenient with the delivery. Often, they commit to a greater cause like donating products or funds to charity.
What does an entrepreneur do to make their private venture so special? It works for the youngest ones is because they can align their interest to the ones of the target audience, create a caring brand and add a creative feature.
Does it Mean that Creativity Helps to Succeed in Business?
Now and then the millennials are getting scared of their profession would be taken by the computers. The new generation doesn't worry about that. They are more realistic about their career than the millennials.
Generation z has already found the way into the world of the venture. They have insights on the future world of entrepreneurship. Having realized that classic schemes don't work anymore, makes them put steaks on the creativity. Taking this approach in the early years allows them to secure their future.
In the same way, the students today are more relaxed about the prestige of the university and often use online service to search for "do assignment for me in australia." Colleges do not always concentrate on providing tools to brainstorming.
Education in Australia is still in demand. What is different is that the students prioritize tasks according to their importance. That is if they should do assignment or engage in other beneficial activities.
Creativity and empathy are hard to replicate in the algorithm, at least for now. Along with communication and dreaming these are the hard currency of future success.
The Impact of Creative Thinking and on Modern Startups.
A pinch of creativity in advertising, branding, and service has never hurt business. The most striving entrepreneurial generation transfers the user experiences online. As active users themselves from an early age, they know that creative design attracts more customers.
These are some great examples of how young Australians reached success, helped the society and made their dreams come true with a creative approach or solution.
Many are good at spotting a niche. Gen George began connecting students with the offers of the shifting job. Also, the enterprising mind takes a creative way to make an impact on society. She took a creative approach to a common problem of the students who wish to travel and work. Where the regular job offer sites were not successful or convenient for this specific need.
Taj Pabari involves an underprivileged group of children where they get to enjoy assembling his Fiftysix tablet and keeping it. There are many donations coming from young entrepreneurs.
For the creator of the Tinder for clothes, Stashd, the app became a creative way into the world of fashion when the traditional path through the study was closed. Jessica Wilson relied on the creative problem-solving to get her the job she always wanted.
In a highly competitive area that is entrepreneurship, creativity in combination with other features helps to lift the business to success.

Young Upstarts is a business and technology blog that champions new ideas, innovation and entrepreneurship. It focuses on highlighting young people and small businesses, celebrating their vision and role in changing the world with their ideas, products and services.