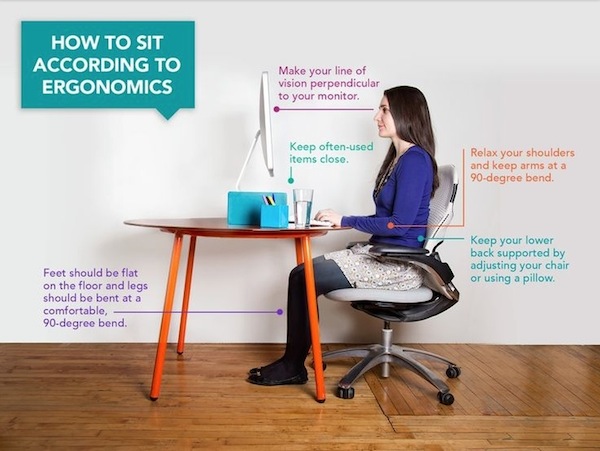 An average worker spends approximately 1700 hours per year behind the desk. What does this tell you? If you are not keen while choosing an office chair, you will end up having long-term health issues, and your posture has a high chance of being damaged. Choosing an office chair may appear to be a simple task as there are so many manufacturers in the market producing a wide array of ergonomic chairs. However, not all that glitters turns out to be gold. Some of the labeled ergonomic chairs do not live up to the expectations regarding performance. They will do the least in giving you a comfortable stay at your workplace.
While shopping for an ergonomic office chair, you need to pay attention to some factors. The following is a guide on how to choose a super ergonomic office chair like the Ikea markus chair.
1. Adjustability.
While selecting an ergonomic office chair, you need to pay a closer look to the adjustability of the chair. A chair being adjustable means that you can be able to achieve all levels of comfort. What happens when you are tall? Sometimes the average height may feel comfortable, but as time proceeds, you may see the need to adjust the height a little bit more. The manufacturers have specified dimensions. Check ones that fit your height. Not so many chairs come with adjustability capabilities. If you find a chair that comes with gas cylinders that help with height adjustment. You should be able to adjust the seat to reduce the pressure on the knees and lumbar area.
2. Depth and width of the place.
What is the ideal width of a seat? Well try this exercise, put two fingers between the front of your seat and your knees. If the width is anything less than 1 inch, then that might not be the perfect seat for you.  A good ergonomic office chair should give you a difference of at least 1 inch. The overall width should be ranging around 17 and 230 inches.
3. Back support.
How well does the chair support your back? You should pay attention to the backrest of the chair. A good ergonomic chair will have an adjustable backrest of at least 12 inches. More so, the backrest adjustability should be lockable to give your back stable support. It will go a long way in preventing slouching. Also, it will spare your spine the pressure. The adjustability of the back should also have recline function that goes up to 110 and 130 degrees to be able to accommodate your body weight. Keep back pains away.
4. Armrests.
It is advisable to have a chair that has adjustable or even removable armrests. The armrests should also be padded for extra comfort. While shopping, ask the attendant to show you a chair that has armrests that can extend to a height of 7.1 and 10.6 to be able to support your arms. Having armrests that are adjustable in width is an added advantage.
5. Head support.
A good ergonomic chair will give your head support. That said, your ergonomic chair has an active headrest. Also, you should able to adjust it to keep the neck pains away.
6. Weight capacity.
If you get an office chair is merely able to hold your weight, then it is not the chair for you. The manufacturers also give weight specifications. Some chairs can hold up to 330 pounds. Such a chair would be high: who knows, you might get addicted to pizza and add some extra weight.
7. Swivel.
Does the ergonomic chair have swivel capability? If yes then you are lucky. Keeping the same position throughout the day is not a good idea. You need a chair that allows you to swing around as you do your work. It will facilitate blood flow and take care of fatigue which could end up making you feel sick. An ergonomic chair that is able to rotate will save you the strain of trying to reach out to different compartments of your desk.
8. Stability.
Stability is key. There is no way your chair is going to be comfortable if it is not stable. Not only will it prevent accidents from happening, but also it will go a long way in increasing the durability of the chair. A chair with five spokes and rubber base are the best. On top of stability, you can easily slide the chair on your office floor without spoiling the tiles.
When choosing an ergonomic chair it is important to pay attention to the mentioned points as they have a significant role to play in the ergonomics of the chair, also for maximum comfort, you need to be keen on the materials used to make the chair.