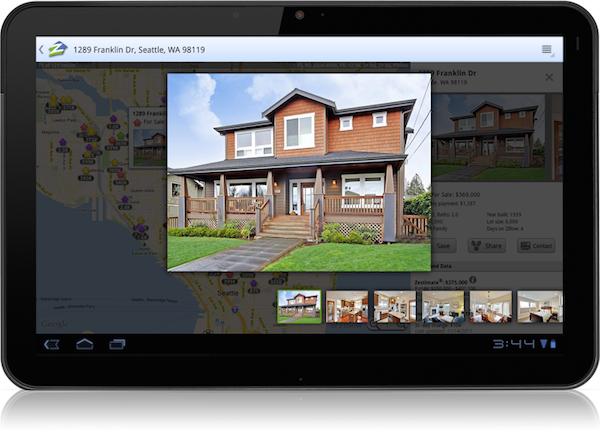 The real estate market has recently made a strong recovery and property prices are rocketing up with each passing day. This huge market attracts young men and women who want to join the workforce as real estate agents to tap into the market's potential. In such a competitive world, it becomes increasingly important for you not to just keep up with the advancements in the field but also to stay ahead of your competitors.
A social media presence for your real estate business has a number of advantages. Firstly, it lets you have a personal interaction with a prospective client interaction through social media channels makes the client more comfortable with you.
Secondly, it is also a great way of keeping tabs on what your competitors are doing. However, the most important role that social media plays in the growth of your real estate business is by bringing it to the notice of your target audiences and giving it recognition and a positive reputation which would otherwise take years to build.
Below are some of the best ways how you can use social media to grow your real estate business:
1. Create a brand identity for your business.
Any business model which wants to have a successful presence on social media needs to make sure that they have a brand identity for their business which helps their customers in distinguishing their business from others.
It is not just enough to create a Facebook or Instagram page. The focus should rather be in making sure that the social media page of the business has enough personality to draw in customers and make them browse the various segments.
The best way to do this is to update the online page with excellent photographs, videos and small, easy to read write-ups. It would also be great if you have some referrals or reviews posted on the social media age which are sure to influence future buyers.
2. Have a social media presence across multiple platforms.
There are multiple social media channels which are used by millions of people across the world. Although Facebook may seem to be the most popular by far, an effective social media presence means that you have a page on most of the popular channels including Instagram and Twitter as well.
Moreover, you should also ensure that you keep updating the pages on all the social media channels so that customers can know that you are an active business and not a redundant one with no clients.
3. Communicate with your clients through social media.
It is quite possible that prospective clients may want to contact you over one or the other social media channel. In this case, you must always ensure that a prompt reply is sent to the client which will make them feel that they are important for your business.
If you are confident that your social media page will generate a reasonable amount of traffic, you can even consider setting up a chatbot on your Facebook page. A chatbot is quite common for business websites but is still a bit of a rarity on a Facebook page. You can configure the chatbot to answer some common questions which buyers may ask such as questions regarding the price of the listings, closest listings according to zip code and so on.
4. Make use of special features of social media pages.
There is a lot you can do to promote your business through social media than just adding photographs. Social media channels like Facebook and Twitter have several features which any user can make use of to increase the appeal of his profile page.
You can easily use these features to promote specific listings for your business. For example, Facebook provides the option of adding a cover video instead of a simple photograph. This feature can be used by you to upload a video of the latest listing that you want your potential clients to see. You can also add a 360-degree photograph or video for any property which is sure to be way more effective than a gallery of photos.
5. Join the relevant groups or pages to increase popularity for your business.
Social media channels like Facebook have a number of community groups for all kinds of businesses and topics. If you are just starting out in the field and do not have much of a presence, it would work great for you to join a relevant page or group through which you can be in touch with your peers and help each other out.
On the other hand, you can also use these groups to find out about the latest news and trends in the real estate world or re-post some content on your own page which is sure to keep your social media visitors interested in what you have to offer.
Adopt these simple to follow techniques and take your business to new heights! However, if you are still finding it hard to succeed, you can always take help of a real estate trainer.