Buying A Home? Don't Make These Mistakes!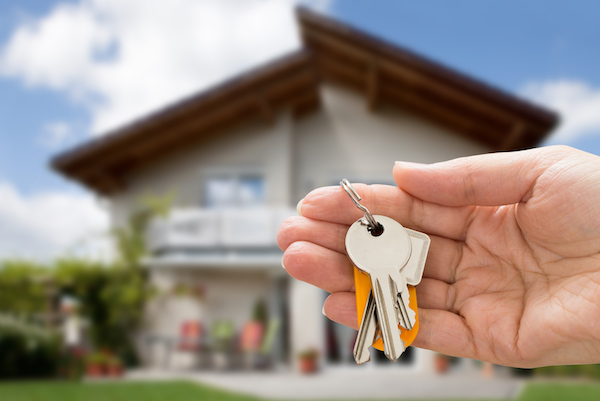 So you have decided that it's finally time for you to become a homeowner. This is certainly a big decision to make, considering the wide range of implications it may come with. As soon as you embark on your journey towards making this type of purchase, which will probably be the biggest one in your life, you should look into insights and tips that will help you pursue the right course of action on the matter. If you have discussed with recent homeowners about their experience on the topic, you have probably heard numerous stories on how a single mistake can reduce the joys of becoming a property owner or cause various inconveniences.
To make sure no wrong choices will prevent you from accessing the desired results, here are the top mistakes that need to be avoided:
Not using a realtor.
When you are starting to search for properties, your first thought might be to simply look on a classifieds website or in the newspaper. Although you will be able to find homes for sale on your own, deciding to not use a realtor will only make the entire purchase process lengthier and will decrease your odds of coming across your ideal home. A real estate agent has the experience, professional connections and resources necessary to present you with a wider selection of offers. They will be able to help you find a house that meets all of your criteria, and fits within your budget. Such a professional will do all the hard work for you, starting from the actual property hunt and up to a price negotiation, making things less stressful, time-consuming and complicated for you.  Considering that usually, the fees of the realtor are mostly covered by the seller, there's no reason for you not to use one.
Not properly researching mortgage opportunities.
Because this type of purchase is in fact a large transaction, it's less likely for you to actually have all the money necessary to pay for the purchase at the moment, so getting a mortgage is a necessary step. Because you may be excited to complete the process as quickly as possible, especially if you have already eyed a property, you may be tempted to rush into things and to apply for the first loan you come across. The market nowadays presents you with a wide array of lenders and mortgage packages, so if you want to access a great deal, doing your homework is advised. Browse through various mortgage providers and see what each has to offer. Differentiate between them based on the aspects most important to you (payment plan, amount provided, further benefits), and make sure your final choice is 100 percent informed. Not few are the homeowners who haven't thought things through in this department and have dealt with increased rates, unreasonable fees or other inconveniences, so take all the time you need to discover which is the right choice for you. Luckily, nowadays, you have comparison websites available, which will allow you to easily discover the best companies on the market and what each of one has in store for you in terms of mortgages for first-time homebuyers.
Not getting a home inspection.
As great as a properly might seem at first glance, with all the upgrades you have been seeking and on-point aesthetics, you can never know if there are any hidden flaws you should be aware of. Problems such as mold growth, asbestos or a fragile structure cannot be always spotted, so you may end up purchasing a house that needs some major, costly improvements. Before closing the deal, you need to be 100 percent sure that the money you are paying for the house is actually worth it, and you are not overcharged. A home inspection is a must in this situation, helping you assess potential damages from the start. If you discover there are some hidden problems there, but you still want to buy the said estate, you may be able to get the seller to lower the price.
Not sticking to your budget.
When you walk inside a house and it seems to be the actual representation of what you have imaged your dream home to look like in real life, it can be frustrating to find out that the said properly exceeds your financial reach. Overextending your budget will be tempting in various cases, but this will only bring you more problems later in the future. Falling in love with an estate you can't afford is hard, but you should keep yourself ground and to think about the mortgage repayments that you'll need to cover each month. No house is that beautiful that it makes stressing over money regularly worth it, so simply don't view properties that are over your budget from the start, to avoid any temptation.
Not getting your mortgage pre-approved.
There's nothing more frustrating than managing to sign a contract with a seller on your dream home just to discover your lender hasn't approved your loan because you haven't met all qualification criteria. Before you actually start searching for properties more seriously, get your pre-approval letter from your mortgage provider. This will give you peace of mind that when you do find a house you like you are able to safely close the deal and it may help you be seen by the seller as a reliable buyer. If you have already found a mortgage company, discuss about this particular detail and get all the paperwork needed in order.
The excitement that comes with buying an estate is certainly undeniable, but the entire process that this type of purchase involves can quickly become overwhelming. Because it's easy to make mistakes that may prevent you from getting a hold of your dream home, informing yourself on the topic properly and following a few important steps is recommended. The aspects discussed in this article are the main mistakes you should avoid doing, so try to remember these pointers along the way.

Young Upstarts is a business and technology blog that champions new ideas, innovation and entrepreneurship. It focuses on highlighting young people and small businesses, celebrating their vision and role in changing the world with their ideas, products and services.