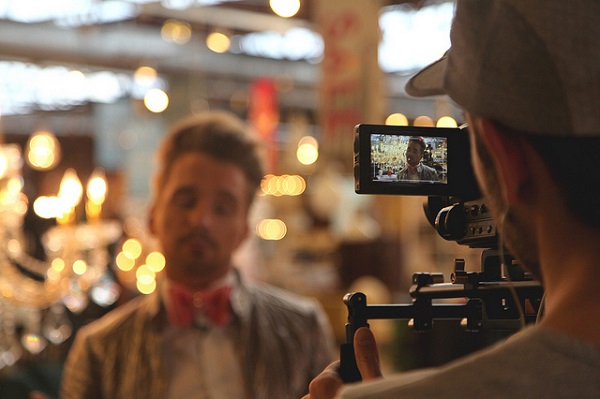 In a world where videos are the primary vehicle for information and marketing, just getting a video out is not enough.
Up to 87 percent of online marketers are using videos for marketing purposes and with platforms like Facebook and YouTube, it makes it harder for you to stand out and get noticed by merely making a video. The importance and impact of video marketing has been substantial with websites that use videos enjoying a 4.8 percent conversion rate compared to 2.9 percent for websites that don't.
Even more impressive is the fact that According to research, businesses that use quality videos convert at a higher rate of up to 5 percent than those with average videos.
With the high demand for quality video content, video production companies have been on the rise. While it is important to choose the right video production agency, it is paramount that you make the right decision on when to seek such services. This guarantees you get value for your budget and you meet your goals. Here are a few instances where hiring a video production company is highly recommended.
1. When the requirements are highly specific.
Even though video production companies try to diversify their client-base by covering as many aspects of video production as possible, different companies excel at different types of production. If your video is highly specific, you need to hire a video company that has a proven track record in that niche and will provide you with the quality you need. Some of the different types of videos include;
Corporate videos
Event videos
Explainer videos
Info-graphic videos
Non-profit videos
Marketing videos
Training videos
Each of the different types of video requires special skills and understanding. By hiring a good video production company that understands your kind of video, you can maximize on your results and the impact of the video. For instance;
If it is a marketing video, you need a company with a strong marketing background. They need to understand the tenets of a good marketing video, how to bait, keep the viewer and convert them into a customer.
For commercial animation videos, you want a service that specializes in animation and has a lot of experience in the same.
By choosing a video production company in the right niche, you ensure that all the vital aspects of your video are included in the content.
2. When you don't have the right resources or equipment.
With affordable high end cameras, smartphones and camcorders, most people can make their own videos today and with incredible ease. YouTube and Facebook are awash with such videos. However, these are not videos you would expect to flourish in a competitive environment and most of them will easily be labelled as the 'worst videos' on the internet.
Hiring a video production company gives you the best chance to jump out ahead of the rest. Not only do you get access to the best and most up-to-date equipment but also the cleanest and cleverly shot footage.
You get access into the thought process that goes into making successful videos like crafting scenes and B-roll cut-away shots. These detail oriented processes coupled with the right equipment are things that most businesses cannot afford to set up on their own.
Buying the equipment is expensive and finding the right talent is extensive and tedious. With a video production company, you don't have to worry about any of these. For just a fraction of the price, you have access to all the equipment, expertise and human resources needed to make a successful video.
3. When you can't compromise on quality.
It does not require a trained eye to tell the difference between a professional and amateur video production. Because the internet has made it easier for smaller and international brands to compete on the same platform, you can't take chances by having poorly done videos associated with your or your business.
A clear, concise and crisp video is your first step to standing out among your competitors and showing your clients of how dedicated you are to quality. Needless to mention, high quality and properly done videos result in higher conversion rates and better turnover for your business.
4. When you want professional input on your project.
The work of a video company is to bring your ideas to life. They use their experience, training and equipment to bring out your vision in the most original and quality way. For a successful project, that means you share the table a few times to share thoughts and ideas.
Some of the functions of a video production company include;
Listening and building on your ideas together with you
Providing an external perspective to the project and providing professional advice depending on the nature of the video project
Shooting, editing and customizing the videos to serve their purpose
Understanding, meeting and adjusting your projections on the success of the campaign
Helping you understand the nature of your audience, their preferences and the best approach to the video to appeal to that audience
5. When you want to get the best ROI.
By choosing to hire a video production company, you're leveraging years of experience and training and giving yourself and your business the best chance at success.
In a field where skills and technology is always shifting, you need a service that can adapt and help you catch up with the competition without any downtime or learning curve required. Video production companies provide you with a ready team and equipment to get your business going and keep it going at your request.
With their experience, your content is optimized to serve the purpose and achieve success. Compared to doing the content in-house, you have better chances and a higher success rate having your video needs tended to by professionals.
The value of video production companies is often underrated. Most business might be concerned about the rates of hiring a professional video production agency. But, all factors constant, under the right conditions, it is one of the best decisions you can make for you or your business.