by Scholley Bubenik, principal/owner of Premier HR Solutions, and author of "People Power: An Entrepreneur's Guide to Managing Human Capital"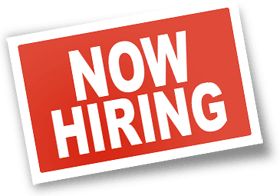 I love entrepreneurs and startups! People who haven't done it don't know how daunting it can be to leave behind a regular paycheck and head out into an adventure where you can always see the end of your income. In this column today I am going to fast forward through the early days of launching an enterprise and get to what happens when it's up and running and growing.
To keep growing, you're going to need good people. And, businesses today have a unique challenge and that is that for the first time in many years, there are more available jobs than people to fill them. That means people have more choices and they can be a tad pickier with who they start the hiring conversation with.
So, let's talk today about what I think is the best way to go about posting a job opening so that it will have maximum impact and will draw great candidates.
Let's begin with the job description. It must be created first and then posted in such a way that it will both attract attention and bring results in the form of applicants. Keep these two thoughts firmly in mind when creating and posting the job description: One, first impressions are important. You want your job posting to reflect a good impression of your company and create interest in the position. Two, your job posting needs to be successful in attracting the most qualified candidates. To achieve these two objectives, I suggest following these three primary guidelines:
1. Create a Job Title that is search engine friendly.
The first two words need to match terms that job seekers are searching. For example, your company may refer to the receptionist as The Director of First Impression, but job seekers will be searching for 'receptionist'. If you are unsure what to title the position, log onto the website of the job board where you will post and search as if you were a candidate. This will give you great insight into what your target audience is seeking and allow you to match their criteria to your job.
2. Write the post as if it is an advertisement.
Just like advertisements are intended to sell something, your intent is to influence job candidates to come to work for your company. You should identify your target audience, and, as best as you are able, address them in the language they understand, and highlight features they are likely to find attractive. Think about why this is a good job and showcase your company and the benefits for coming to work for you. Include the job's main requirements and finish with a strong call to action like, "Apply today to join our great team!"
3. Be clear and concise.
When it comes to the job description, you need to include the most important job duties and requirements, but not necessarily list everything. Good job descriptions are usually 300 to 800 words in length. Start with a one or two sentence overview of the position, followed by benefits of working for your company and finish with the preferred qualifications or requirements for the job. As you write the job description, remember to use compelling key words.
If after a while you find that you are not receiving qualified candidates, you'll probably need to rewrite your job posting and repost.
Where is the Best Place to Post?
Now that you have a dynamic job posting created, the next step is to determine where to post the job. Using the candidate profile you developed, identify the audience you will draw from to find this candidate. Where will they be searching for jobs? What job boards attract this audience? Your choice will depend on broad variables, including your industry, the type of position, the experience needed, job specialty and generation.
There are many places to post your jobs. The most traditional are employment job boards, such as Monster, Career Builder, Glassdoor, and Indeed. I have found Craig's List, to be successful for entry level, trade positions, and retail positions. This process will require trial and error as well. Below are some other places to post jobs:
Professional organizations and associations for professions such as Certified Public Accountants, HR Management, Nurses, Engineers
University Alumni Associations
College career job boards
Industry trade associations (medical, manufacturing)
LinkedIn groups related to professions and industry
Job Seeker networks, both online and meetups
Internally post your job through your company email inviting employees to refer others to apply
Social Media (LinkedIn, Facebook and Blogs where candidates may be visiting)
Your company website
Keep in mind that job posting cost can be expensive. I recommend you track your results for the places you post to determine the best bang for your buck. Include the cost, the number of candidates that you attract, the number of qualified candidates, and the number you hired. I would also include the name of the person hired so that you can further evaluate success on the job at a later date. Keep track of the referral source of each hire so you can determine best hiring trends. This will include which job board the candidate was sourced from, and employee referrals, resume searches, and networking.
One other technique for locating candidates is by conducting searches through resume databases. This technique is a time-consuming process and is often better implemented by professional recruiters who have the search tools and resources to conduct these effectively. Most of the job boards have a resume data base that allows you to create searches. You can also create alerts on these sites that send you notifications when a new job seeker has posted their resume that meets your search criteria.
The bottom line: Stay encouraged and stay the course. There are no shortcuts. The right fit for your organization and the specific role is out there. Find them, and your business will keep growing.
I wish you all the best.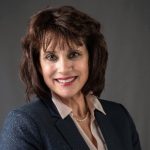 Scholley Bubenik is principal/owner of Premier HR Solutions, a company that serves other growing companies and advises them on all aspects of human capital. Her most recent book,"People Power: An Entrepreneur's Guide to Managing Human Capital"
published in October 2018.