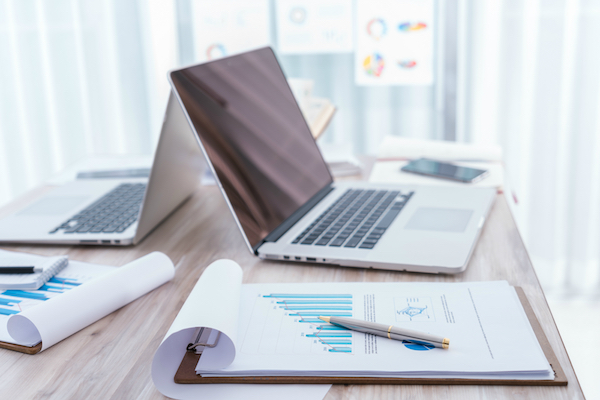 Building a website is now easier than ever. Even if you have no prior experience in digital commerce, you can easily get your website online and see heavy traffic from it. All you need is a domain name, hosting, a website template, and you're good to go.
But don't expect to see instant success once the site is up. You have the ability to see high traffic from your site, but you'll need to pour some time and energy into this process. It starts with setting goals and then tracking your website performance metrics.
Without this analytic information, you'll have no way of knowing your website is performing as well as you hope. For those who aren't sure where to start, use this useful guide to help you accurately track performance metrics.
Use web page monitoring.
Websites should be monitored regularly to spot changes that need attention. For example, your website might go down due to a hosting error or you might have threatening content posted to your site that could come with a virus. If left unchecked, these problems can cause serious issues with your website traffic.
Utilizing services from a company like Link Laboratory will allow you to monitor your web page changes which will give you round-the-clock details about your website. It will alert you the moment that it senses a change that requires your attention. The faster you attend to a problem, the fewer lasting issues you'll see as a result.
Know which metrics to watch.
How can you know how to track your performance metrics if you don't know which ones to watch? The Content Marketing Institute says that the most important metrics to watch will fall into four categories.
Consumption: This refers to the content your visitors see when visiting your site. You'll want to monitor page views, video views, document views, downloads, and other metrics that show your content is being consumed.
Sharing: This refers to the number of people sharing your content, whether by email, text, or social media. You'll want to watch social signals, email open rates, email forwards, backlinks, and mobile access from a direct link.
Lead generation: How many leads have you generated from visits to your website? Look at conversion rates, form completions, call-to-action clicks, blog subscribers, and more.
Sales: One of the most important metrics, this refers to the amount of products or services you sell. This can typically be measured in profit numbers.
Focus on social media.
Although you're trying to improve your website performance metrics, it pays to watch social media. This is one of the best digital marketing tools you have at your disposal, and it's useful to see how much traffic comes from social media.
Penny C. Sansevieri of Huffington Post says she believes half of your website traffic should start with social media and the rest should come from organic Google searches. You can use analytics tracking to compare these numbers and make sure you're on the right track.
Look at your bounce rate.
You should also look at how many people end up on your landing page and then leave. This is called a bounce. If you have a high bounce rate, it probably means that there's something (or multiple things) on your website that aren't working. Not only does this decrease leads and conversions, but it can also impact your search engine optimization.
Pay close attention to your bounce rate. Try to determine which page has people leaving, and analyze what changes need to be made to keep viewers' attention. It might be irrelevant content for the user, bad web design, unclear calls-to-action, slow loading times, or difficult navigation.
Monitoring your website performance will help you to create a website that you can be proud of. You'll have steady traffic and see increased conversions as a result of the changes you make.