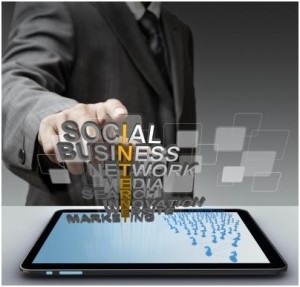 Some businesses and websites seem like they became successful overnight. Sadly, that usually isn't the case. It takes the right combination of hard work, strategy, the right team and many other assets. Sometimes your company will get lucky, but it will be with the right inner workings and strategy behind it. Also when trying to grow a business, there can be set backs. The key is to not give up while also setting yourself up for success to make things easier.
Here are three things that will definitely put your business in the right position to grow.
Make sure to invest in SEO strategy.
SEO is an amazing asset to any company web page. With the right strategy, you have the ability to fully optimize your page views across the board. Getting your site ranked for the right keywords can have a significant impact on your business and its success. SEO can be completely maxed out with the right strategist behind it. This is why it is perfect when you find an agency that excels in SEO strategy. There are details that can be optimized all around a business and its digital presence.
SEO is also going to always be a constant in web page views and success. How SEO works will probably change continuously, but it is worth it when you are staying ahead of your competitors. SEO is the best way for all the hard work you are doing for your business to be seen by as many relevant people as possible. One of the best ways to start is by working on a link building campaign. Link building means other websites linking to your website, which essentially makes Google like your page more.
Don't neglect social media advertising.
Social media is a powerful and achievable way to take advantage of your target audience's patterns online. Facebook, Instagram, LinkedIn, and Twitter are platforms that most people use. You should be able to find which one works best for who you are targeting by doing some research on your demographic. Then allocate part of your budget for social media advertising and build some effective campaigns to put on these platforms.
Sometimes hiring an agency is also a good idea when thinking of social media advertising. Some of the platforms can be complicated and there is a lot to monitor. Experts will know the ins and outs of the platforms and keep up with the trends for you. They also can often make creative suggestions regarding what performs best for certain audiences. You can increase your leads and conversions significantly through social media marketing, so make sure this is a part of your strategy to growing your business.
Hire an agency that excels in digital marketing.
When looking at the larger scope of growing in a digital space, there are a lot of small details that need to be paid attention to. To optimize successfully and smoothly, hiring a top digital marketing agency should be on the list of things to do. When looking at Orlando SEO or other large cities, there are definitely top digital marketing agencies to look for such as Central Florida Media Solutions.
Hiring an agency also can make your business grow faster. There are often small details that will be missed if there isn't someone solely focusing on your digital strategy. SEO and social media advertising have areas to constantly improve. You'll want the right team behind this part of expansion.
Take these tips into consideration when making a plan for the coming year. Your best bet is to allocate a social media advertising and an SEO strategy budget to use when searching for the perfect agency in your area.