by Payman Taei, founder of Visme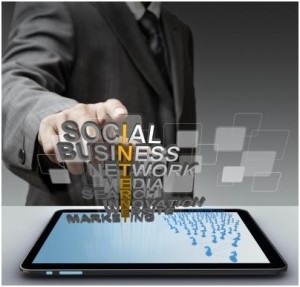 It's an absolute myth that online marketing is only for the large, national corporations – that it's impossible to compete on equal ground with the huge businesses who spend millions upon millions in marketing every year. We're living in a world where social media exists – maybe the most efficient form of communication ever – and it's practically tailor made to favor the smaller organizations over the larger ones.
When you sit down with a pie chart maker to create your next stunning piece of visual collateral, don't think about social media as a way to get that in front of someone on the opposite coast – or in another country. Those people are never going to walk into your store one day and take a look around. You know who will?
That's right – the people who live in your area.
As a small business, these people are more than just customers. They're an army of loyal advocates that will serve your organization well for years to come. If you use the right social media strategy, that is. The good news is that this is all easier than you think, provided that you use one of the core social media strategies we're about to talk about.
These Days, Everything is Local.
Yes, it's true that social media is global – meaning that if you send the right message, it could potentially reach a limitless audience of people all over the world.
But as a small business operating in a very specific area, these are not the types of goals you should be setting for yourself.
Instead, you need to go almost hyper local and make this an ingrained part of your social media strategy. Don't use sites like Facebook and Twitter to raise brand awareness with people across the country if that isn't the area you're operating in.
Instead, consider figuring out what local events you can support or sponsor and focus all of your efforts inward, not outward. Then, sit down with an invitation maker like Visme (which I founded) and send out invitations to people in your area via Facebook, Twitter, Instagram, LinkedIn and more.
It's still an effective way to reach your audience, but you're reaching the right audience for the message you're trying to send. As the old saying goes, "sometimes less really is more." Your local approach to social media marketing will prove that sooner rather than later.
Video, and Lots of It.
It's no secret that video marketing is a powerful tool to connect your brand's message to the widest possible audience. But what you may not realize is that it's also an invaluable asset to small businesses in particular, for a variety of reasons that will soon become clear.
For starters, short video clips of about one minute in length work wonders on social media in particular because it gives you a chance to distill even inherently complicated ideas into shorter, bite-sized chunks. You could do a whole series on community events that your brand is participating in, for example, or about efforts you've made to support the people in the cities that you're actually operating in.
But if you play your cards right, video also represents a great opportunity to unlock a second revenue stream for your brand via a service like Uscreen.
Say you do a lengthy product demonstration video and host a "live" video session over the Internet. Live video is a wonderful way to create a sense of urgency and exclusivity, enticing more people to check out your feed. What you need to remember is that this content doesn't stop being relevant the moment the feed ends.
You could take that footage, split it up into smaller chunks and repurpose it as a "How To" series for your products and services. If you put it on a content distribution platform, you can then allow people to rent each video, buy the ones that are relevant to them or pay one price for the whole series. You could even set up a subscription method that lets people get instant access to new content as you post it.
So not only do these videos start out as a great marketing opportunity that is perfect for social media, but they can also live on indefinitely and continue to generate more money for your brand. People are excited about your products and services and they're willing to pay to get the most out of their previous purchase as well.
If you approach things from the right angle, and make use of social media strategies like these, one thing is for sure: social media success isn't something you'll have to worry about any longer.
Payman Taei is the founder of Visme, an easy-to-use online tool to create engaging presentations, infographics, and other forms of visual content. He is also the founder of HindSite Interactive, an award-winning Maryland digital agency specializing in website design, user experience and web app development.