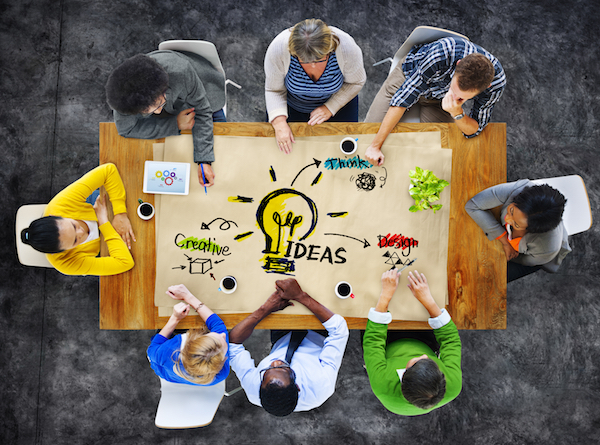 by Georgianna W. Oliver, founder of tour24
Entrepreneurs are funny people. They are problem solvers, and are everywhere in every walk-of-life! They are engineers, computer scientists, doctors, detectives, teachers, parents, politicians, and even your barista or Uber driver. Virtually anyone you may meet on a given day wants to solve a problem, or make the world a better place. What makes them entrepreneurs are when they find a way to solve the problem and make money at the same time. Regardless of what they do they all go through their day breaking down challenges, intricacies, complications, new approaches, and potential solutions of a given problem.
Ideas are a dime-a-dozen! Thank goodness so many people are thinking about how to improve the world around us, but I believe there are no original ideas, only ideas whose time has come.
Execution of that idea is as important as the idea itself! Knowing how to promote, monetize, and design your idea in such a manner that there is value for everyone involved, is what separates the good entrepreneurs from the bad.
For over 20 years I have been turning problems into opportunities by building businesses that provide solutions. Here are a few questions that I believe every aspiring entrepreneur should ask.
Have you done your homework?
Learn everything you can about the industry. Become an expert! What are the marketplace trends? How big is the market? Is it growing or shrinking? How will technology impact the industry?  What is the persona of the target market?  Who are your competitors? How is your product/service different and better? Knowing the answers will increase your chances for success.
Have you built the right network?
The value of your network goes well beyond providing insights into the market. Your contacts can open doors to investors, customers, vendor partners, and key employees. If you are not being proactive and thinking strategically about your network you are missing out on an essential bridge to success.
Are you open to a change of direction?
Entrepreneurs may need to go down a few rabbit holes before finding the right solution. Often entrepreneurs "fall in love" with their idea. They put blinders on and stop seeing things clearly or listening to objections or advice. Instead they need to fall in love with "finding the right solution", even if it means having to change their original idea. My initial solution for Package Concierge had some obstacles. Even though I had invested a lot of money in one direction, I recognized the need to pull the plug and pivot towards a new direction. The ability to acknowledge mistakes and pivot furthers the evolution of a good idea into a great one.
How do you know if it's a good idea?
Build and learn. Build a simple prototype and show it to potential customers – as soon as possible. It's not about sitting in a garage creating something in isolation, only to find out that you've built something that nobody wants. It's about getting out and talking to customers early in the process.  My latest idea, tour24, came from hearing how tough it is for prospective renters and leasing agents to both find a convenient time to tour an apartment.  Renters couldn't see it during the day and leasing agents couldn't work 24 hours a day/7 days a week. So, we built a prototype and showed it to potential customers, made changes, ran pilots, made more changes and now have a product that both renters and leasing agents want.  Remember, it's not about what YOU want, it's about what your customer wants – and is willing to pay for.
Do you believe each failure along the way will lead to success?
Everyone fails in some regard during the quest to bring an idea to life.  I had the experience of losing a race for congress in 2008, and that taught me that just because you didn't succeed with an idea doesn't mean you are a failure. Own those failures, and embrace how they change you and your perception of the world around you.  Some of the best learning experiences occur when we don't succeed.  The key is to pay attention to those lessons and learn from them. That feeling of missing the mark, also gives you empathy for what others are going through.
Always remember to push your ideas forward every day! Through perseverance and true grit, you will make your mark!
Georgianna W. Oliver is the founder of tour24, the on-demand platform that automates the process for apartment tours, which was spun out of her digital locker management company, Package Concierge, as she saw a need in the apartment industry for greater flexibility as it relates to scheduling tours.