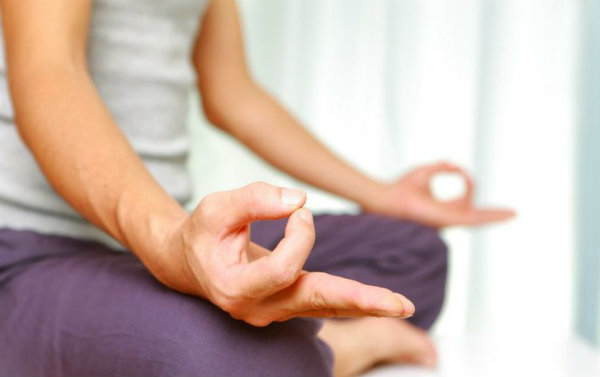 by Mike Kappel, founder and CEO of Patriot Software
When you own a small business, you might feel like you barely have time to do anything except work. Although that might be true, you're going to dig yourself (and your business) into a rut if you don't make time for your health.
Work-health balance is a lot like work-life balance, but the priority is on balancing work and self-care. If you don't take care of your physical, mental, and emotional wellbeing, both your work time and free time will be jeopardized by unexpected illnesses, injuries, and exhaustion.
Find out how you can, and why you should, prioritize your health when you're starting and running your small business.
3 tips for balancing your health and work.
Too often, I see small business owners sacrifice their health and wellbeing for their companies. According to one survey, 33% of small business owners work more than 50 hours per week. Consistently long workweeks can be a recipe for work stress and burnout, exhaustion, and an overall decline of health. I would know — I've been through it. When I first started my business, I put in 75 hours some weeks.
Taking care of yourself doesn't have to result in lost business profits or a drop in customers. Reducing excessive overtime and staying healthy can boost productivity and increase your company's bottom line.  
Whether you're eliminating or streamlining some business tasks, multitasking, or downright carving out time away from work to take care of you, here are three ways you can maintain a work-health balance.
1. Automate aspects of your business.
Free up some of your time to focus on your health by automating repetitive tasks. With the right software, you can automate things like marketing, customer relationship management, payroll, and accounting.
Nearly half of small business owners (47%) think that running their business is demanding. With automation, you can save your energy for tasks that require your full attention. When you streamline aspects of your day, you may find yourself getting home sooner.  
To further alleviate some of your responsibilities, you might decide to hire an employee. That way, you can delegate tasks and focus on the big picture of your business.
2. Eat well, exercise, and sleep.
You hear it all the time — eating well, exercising, and getting a good night's sleep are crucial to staying healthy and energized. But when you're busy running your business, you may neglect one, two, or all three of these activities.    
Eating well can be difficult when you're focusing on your business. You might be tempted to skip a meal, or you may stress-eat junk food that makes you feel sluggish.
Instead of stress-eating or skipping meals during the workday, set aside time to eat a balanced lunch rich in nutrients. Don't forget to incorporate a daily vitamin for extra health benefits and energy.
Exercising can improve your mood, give you a boost of energy, help you sleep, and reduce your chances of getting diseases. But, making time for a quick workout might seem like the last thing you want to do when you get home from working a full day.
Incorporate exercise into your daily routine. Take breaks to stretch and walk outside during the day. Exercise with a friend or family member after work. If you don't want to take a break from work to exercise, you can try multitasking with desk exercises, like sitting leg extensions, calf raises, and arm extensions.
Sixteen percent of surveyed business owners say that running their business is exhausting. If you don't set aside at least seven or eight hours for sleeping, you could open the door to chronic health problems, dozing off at work, and unproductive days. Coffee is great, but it doesn't compare to a full night's rest.  
To ensure you get at least seven hours of sleep, stick to a routine. Get to bed around the same time every day, including weekends.
3. Breathe away stress and aggravations.
According to the APA, too much pressure can lead to health problems like headaches, exhaustion, stomach aches, and more serious conditions like heart attacks.
Dealing with stressful situations is unavoidable in life and in business ownership, but obsessing over and hanging onto stress is detrimental to your mind, body, and soul.
Forty-one percent of owners report that managing their small business is their top source of stress. You are likely hit by expenses you didn't plan for, angry customers you can't appease, and responsibilities that pile up over your head.
To achieve work-health balance, destress. It's easier said than done, but shrugging off the little things, managing stress effectively, and breathing deeply can reduce your stress levels and improve your overall health.
Mike Kappel is the founder and CEO of Patriot Software, a provider of affordable online accounting and payroll software for small businesses. With over 30 years of entrepreneurial experience across five startups, Mike knows what small business owners and entrepreneurs face.