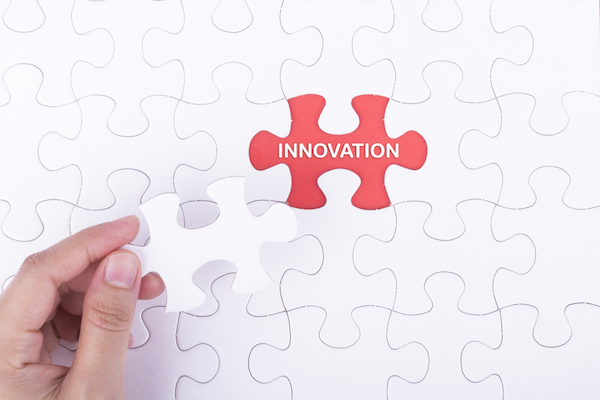 Small businesses are often the last to adopt new technologies and processes. This typically has more to do with access to resources than anything else. But it doesn't have to be this way. By keeping your fingers on the pulse of innovation, you can stay ahead of the curve and put your small business in a place to be successful for years to come.
Help Your Business Evolve Through Modernization.
The business world is constantly changing and rapidly evolving. Old technologies become replaced by newer, more innovative ones. Dated processes are passed over in favor of streamlined activities that promote greater efficiency. Consumer preferences constantly shift, which creates the need for new initiatives and strategies.
Business modernization is about tweaking, replacing, and restructuring key processes and technologies so they (a) increase revenue, (b) reduce costs, and (c) enhance the company's share price or perceived value. With this overarching perspective in mind, it's possible to zoom in and handle each issue your company faces at a granular level.
Here are a few specific ways your small business may choose to modernize in the coming months:
1. Communications.
Communications is one area of business that evolves faster than most. While it can be challenging to constantly stay on top of the latest trends, it's important that you track with the major ones and adjust accordingly. And in 2018 and beyond, phones are something you should carefully scrutinize.
Dated phone systems require more and more resources to keep functional. They commonly fail and come with restrictive telecom contracts. They also frequently experience issues and rate changes, which hurt communication and drive up costs.
"A great alternative to on-site phone systems is moving to a hosted VoIP solution," sipVine's Mark Greim suggests. "The problems cited above will not recur as it is the responsibility of the hosted VoIP provider to maintain and advance the phone system and service.  The business only purchases the VoIP phones, thus the only expense down the road will be for the occasional phone addition or replacement."
2. IT.
Over the past 12 to 18 months, there have been a number of articles published with headlines that reference the imminent collapse of the IT department as we know it. And while these headlines are almost certainly exaggerated, they do indicate a shift in the IT field – a shift you need to be aware of.
Whereas IT departments have traditionally existed in silos, look for them to be much more closely integrated with businesses as a whole in the coming months. If you want your company to modernize, you need to make sure your IT department is closely connected to your core business objectives and that non-tech employees become more tech-literate.
3. Payment Processing.
Payment processing has changed significantly over the last couple of years. Not only have EMV chip cards become the standard in North America, but there's also been a rise in contactless payments. Finding a POS system that gives you increased versatility on this front will prove fruitful.
"Once you have a secure and effective POS system in place that seamlessly accepts mobile wallet and chip reader payments, you'll want to make your life even easier by integrating your payment system with your inventory management software," suggests Megan DeGruttola of Stitch Labs. "Not only will this ensure you're never overselling items across your various sales channels, but it will save your team time by automatically connecting critical payment, customer, and order information into a single cloud-based hub."
4. Mindset.
In addition to modernizing specific processes and pieces of technology, you need to update your way of thinking.
"A modernized, holistic solution needs to reflect agile best practices and innovative thinking," says Mark Troester, vice president of strategy at Progress. "It's just as crucial to adopt an innovative mindset internally with your workers and what they're trying to accomplish. You must socialize that mindset and collaborate in order to reengineer business strategies and solutions to reflect current changes and customer needs."
Is Your Business Keeping Pace?
It's dangerous to spend too much time looking at what others in the marketplace are doing, but it's certainly helpful to understand how things are evolving and where your business fits in. By modernizing in key areas like communications, IT, data storage, customer service, payment processing, and employee relations, you can keep your business competitive and profitable for years to come. Don't lose focus!