How To Grow Your Brand Using Social Media
Posted by admin on 10/29/18 • Categorized as Others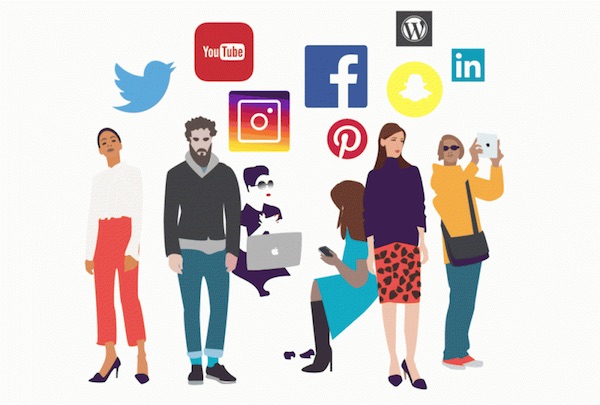 Before social media, it could take a lot of time and effort to be able to get your business noticed. Social media has given the online marketplace numerous individual platforms for advertising and marketing. The challenge of growing your business, building an online presence and establishing trust with new customers has never been easier.
By taking advantage of the ability to reach a wider audience than ever before, you can launch your business with a bang. Use the power of Facebook, Instagram, Twitter and Pinterest to spread your message and gain followers that can be converted into customers. The more people you can reach around the world, the greater your potential is to expand your sales.
When you are first ready to launch your business, you can rely on your existing contacts to help spread the word. Even with quality "shareable" content it can still take some time to build up a solid reputation and brand authority to really turn the corner. You should consider whether you want to buy Instagram likes as an easy way to jump-start your launch. This is just one way to help draw in more activity to your site. Take advantage of these other ways to use social media to help grow your brand.
Know Your Networks.
Learning what type of platform is going to complement your brand or product the best is a great way to maximize your exposure. Twitter and Facebook are both so vastly popular along most social and economic lines that they can support almost any product or niche. Instagram is great for brands that rely heavily on images and is more popular with young adults. Pinterest has a highly female following but covers many different niches.
Quality Content.
It doesn't matter what your service or product is if your content is not up to the test. Providing quality "shareable" content is the key to gaining an excellent reputation and establishing brand authority. If you are not sure what types of content to post, take a look at some of the other sites in your niche to see what has been getting the most views and shares. This will give you a solid guideline about what is popular and what seems to be working for your competitors. Don't forget to always post attractive images in your posts. Posts with photos are more likely to be picked up by the search engines, giving you more visibility.
Influencers.
Niche influencers are the leaders in your industry. Study their methods of success, their content and their marketing strategies to see what is really working. On your own site you can post content that cites them or their content as a way to link your site to theirs. Let them know that you have shared content with their link and hopefully they will share your post. It is a winning situation for both parties. You both get more exposure while helping each other out and you can expand your contacts within your field.

Young Upstarts is a business and technology blog that champions new ideas, innovation and entrepreneurship. It focuses on highlighting young people and small businesses, celebrating their vision and role in changing the world with their ideas, products and services.
Tagged as: marketing, Online marketing, social media, social media marketing