5 Must-Know eCommerce Tips For Small Businesses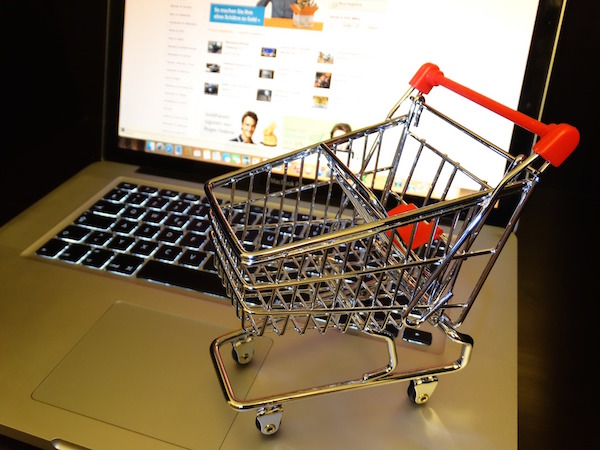 by Dave Woodward, Chief Revenue and Business Development Officer at ClickFunnels
From small-town mom-and-pop shops to "mompreneurs" working from home, eCommerce is the key to keeping the revenue stream flowing and keeping your business afloat. However, many business owners who want to take the leap to eCommerce — or who have just started selling online — don't know how to maximize their efforts.
eCommerce is really the only way for businesses to stay alive today, especially as a small business or retailer. Why? Because your customers don't always live in your neighborhood.
For small businesses to survive in today's market, business owners need to make their eCommerce efforts a success… but how? Here are some ways:
1. Don't let technology be an obstacle.
Most people think they can't handle all the tech, but you don't need to know how to do everything yourself. Tools that automate the technology you need (such as drag-and-drop sales funnels with built-in shopping carts) are essential for overcoming this perceived hurdle.
2. Make sure your product or service is in the right "ocean".
We talk about the idea of a red ocean and blue ocean. People are trying to sell a product, and they're competing with every other Tom, Dick, and Harry out there, and it's really hard to get any traction like that. That's what we call a red ocean. If you have a blue ocean, your product or service is more unique. These are the products that we see come through on our social media feeds and think, "Oh, yeah! That's exactly what I was looking for." Your offering should stand out as unique from the rest.
3. What's your hook?
To achieve #2 above, you have to have a really strong hook —  something that will grab your visitors' attention and separate your product from everything else. Typically, in eCommerce, this is done is through bundles. What special bonus does your customer get when they order from you? Which leads us to…
4. Stop your single-product mindset.
One common issue new eCommerce retailers run into is thinking in terms of one product — i.e., your customer will come to your site and purchase just one product from you. Think about Amazon for a moment, who implements the perfect solution to this really well. When you add a product to your cart, they immediately let you know that others who bought that item also bought these other items. This goes back to bundling — your unique hook.
5. Build a sales funnel.
One of the best ways to boost your eCommerce business is to use a sales funnel that has a built in order form bump or OTO — one-time offer. There are two metrics we spend a lot of time talking about in eCommerce: your cost to acquire a customer (CAC) and your average card value (ACV). The idea here is that it is always ideal to break even. If your CAC equals your ACV, you've got a customer for free. Then, you can continue to sell them more products.
The whole idea of a sales funnel is that you bring in the customer with a free or low-cost offer — such as a product that is free plus shipping — just to get their interest quickly. Once you've got their credit card information, offer them some sort of order form bump — something that will help increase that average card value. Then, before your customer finishes checking out, take them to a one-time offer.
Once you have that first dollar, you have customer trust. If you understand your customer's journey — i.e., once they've bought one thing, a percentage of those people will also take you up on your next offer — then you can create a sales funnel rather than simply selling a single product.
David Woodward is the Chief Revenue and Business Development Officer of ClickFunnels and host of the weekly ClickFunnels Podcast, #FunnelHacker Radio. ClickFunnels is a SaaS software that lets people design and create sales pages, landing pages, order forms, and membership sites. Through this software, people can manage their entire sales and marketing funnel, and it also helps people with anything to buy or sell to do so in the most effective and efficient way.

This is an article contributed to Young Upstarts and published or republished here with permission. All rights of this work belong to the authors named in the article above.