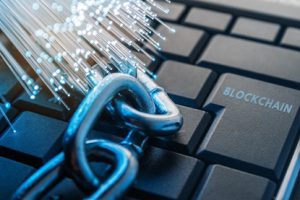 Picture this.
You and your blockchain startup staff come up with a brilliant plan to organize and hold a contest on Valentine's Day. You want your followers, fans, and critics to share a campaign you recently launched with their loved ones. The reward they get is to have the loved ones pop into a draw to win a slice of about $10, 500 in cryptocurrency value.
Everything well. Your message is getting the attention you and your team have worked sleepless for and deserve until an odd hiccup happens.
A second too late, you realize one of your staff entered the draw. It all happens too fast. He wins a portion of the prize money. And in the heat of the moment, decides to announce to the world that he is one of the lucky winners.
Like sprinkling vinegar all over a fresh wound, he uses your company's Twitter channel to make the announcement.
What do you do next?
That is what happened to Waltonchain when an overzealous staff member took to the blockchain startup Twitter channel to announce their surprise win. The move was a PR and blockchain nightmare, causing investors to abandon the company which further resulted in the startup losing a whopping $120 million in market capitalization.
It was a tough lesson for Waltonchain and a lesson for other blockchain startups: PR in blockchain matters.
Had the company been working with a specialist blockchain PR agency, it could have had all employees informed not to get involved in such a promotion—and even if not, the PR firm could have still managed the situation better before it got out of hand.
The importance of PR in blockchain circles extends further.
PR Blockchain: Making Sense of Blockchain.
Despite its meteoric rise in the last couple of years thanks mainly to the popularity of Bitcoin, blockchain technology is still the stuff of science fiction to many people — would be blockchain endorsers and investors.
Public relations agencies in the blockchain industry can help blockchain startups break down the tech speak and jargon for 'ordinary' people's consumption if they are to gain traction, popularity and establish themselves as thought leaders in the niche.
Blockchain PR for Standing Out.
From just a single known blockchain technology application in Bitcoin, there are over 1,600 alternative cryptocurrencies or altcoins as of August 2018, most of which use the technology.
Good PR blockchain practice means a startup can seamlessly explain its core values, vision, mission, and unique selling proposition via professionally crafted press releases, whitepapers, guest posts, and influencers' mentions.
That can mean a company, newly established or a veteran, can avoid Waltonchain-like PR fails, develop their press strategy and build on their credibility to improve growth by taking advantage of a boutique blockchain PR agency.
So, what makes the best blockchain PR agencies out there for you?
The Best Blockchain PR Agency.
The ideal agency can help you craft a solid long-term PR strategy for different blockchain circles, establish a presence where your target audience resides, and in exercising due diligence to ensure your blooming reputation does not become tainted.
According to Blonde2.0, a PR blockchain service based in Tel Aviv, the best agencies for the job ought to maximize your firm's visibility. A good crypto PR agency can help achieve that by having a credible network of revered influencers, impeccable media relations, and thought leadership strategies to help spread your word around.
With so many blockchain technology applications coming out, media relations services for blockchain startups can help the latter educate and engage potential fans and investors into helping them grow against a whirlwind of fierce competition and dwindling attention spans.