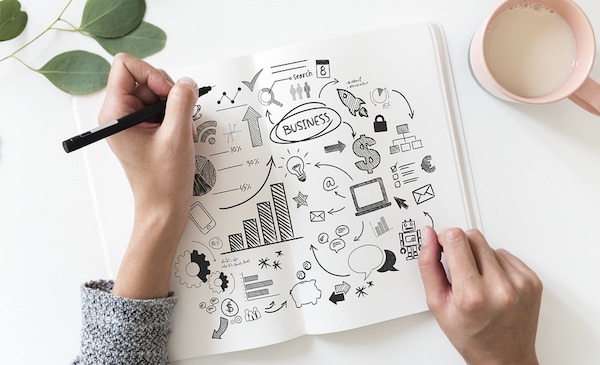 by Chris Bray, founder and CEO of Bray Innovation Group 
Without Netscape, would Google exist? Had MySpace not paved the social platform pathway, would Facebook's app be a smartphone staple? Probably not.
Thanks to entrepreneurial spirit, drive, and conviction, our world is exciting and ever-changing. Ultimately, such successes are born from innovators like you. Without daredevils of change and founders of future greatness, we'd be centuries behind in terms of progress, and the world would be a pretty boring place.
I — like you — have that entrepreneurial desire wired into my DNA. Everyone in my family has started a business; it's just something we do. At the age of 13, I was working in the family shop fabricating marble and granite. However, unlike my two brothers who loved it and now run the business, I hated every minute and vowed to get out of construction and into the entertainment industry.
Armed with an entrepreneurial fire burning bright inside, I waited for my time to become a business owner. Twenty-some years later, my passion, knowledge, and skills found the perfect outlet when I started a successful production company where I created, sold, and produced TV shows.
However, desire alone won't land you in the captain's seat of your own company. The only way to achieve your goal of entrepreneurship is to take the first step. Here's how I took mine.
How I Found My Way Into Entrepreneurship.
When I joined my first startup, my objective was to learn from everyone else, especially the top dog who is a natural-born leader, savvy business strategist, and master team builder. I watched his laser focus and studied the decisions he made.
At the same time, I hustled like crazy to prove that I belonged. I did whatever it took to make the company successful, all while ensuring I was valuable. In fact, I constantly evaluated my personal stock, not in terms of dollars but in terms of the perception of how skills were regarded by industry leaders. Every quarter, I asked whether I would be worth more if I stayed or whether I had plateaued and should exit. All the while, I squirreled away capital in anticipation of eventually leaving.
Finally, I reached a point when I felt like the company and my personal stock had peaked. I was ready, I was determined, and I jumped. Truly, letting go was one of the scariest and most unnerving things I've done, but the exhilaration of starting something from the ground up felt completely worth it. From afar, taking the first steps into entrepreneurship can seem daunting, and the preparation needed to succeed is no joke. But if I can make the leap, I know you can too.
6 Steps You Need to Take Before Diving Into Your First Startup.
When you jump into the deep end, I hope you don't flail, gasp for air, and nearly drown the way I did. The following is a six-step entrepreneurship "swimming lesson" that will keep your head above water:
1. Figure Out Where You Shine and Where You Suck.
Up-and-coming entrepreneurs who lie to themselves never win. In order to address your strengths and weaknesses, take an in-depth self-assessment. You can do this on your own or with the help of a scientifically backed questionnaire, such as Smart Work's Self-Employment Profile.
By understanding your limitations, you'll be better equipped to fill your gaps with personnel who can do what you can't. Plus, you'll kick your ego to the curb, which will break down personal and interpersonal barriers along the way.
2. Know What You Know and What You Love.
Do you have a passion for a particular business? Do you know it inside and out? If you can't answer "yes" to at least one of the above questions, you have no reason to launch a company.
On the other hand, if you adore what you do or have an incredible understanding of a particular field, you'll be more optimistic, recover faster from missteps, and find happiness in even menial responsibilities. As Steve Jobs said during his Stanford University commencement speech,"The only way to do great work is to love what you do."
3. Build Your Knowledge Bank With Books.
If you're not sure what being an entrepreneur is like, you have plenty of resources to gather your bearings. One of my favorite ways to better understand entrepreneurship is by reading great books such as "The Art of War" by Sun Tzu and Ben Horowitz's "The Hard Thing About Hard Things." Other winners include Elon Musk's biography, "Good to Great," and "The Start-Up J Curve" by Howard Love.
No time to pick up a book? Use an audiobook app to listen to a few chapters when you're commuting, cooking dinner, or going for a run.
4. Don't Build Your Product; Analyze Your Target Market.
Many businesses would benefit from conducting a more thorough market analysis prior to investing capital into building a product. Unfortunately, plenty of first-time founders assume market size and desire. By the time they realize they're chasing a small market or not offering a differentiated product, they're toast.
Dig into the market with problem-solution identifications and evaluations, target demographic surveys, and competitive analyses. When you feel like you have some traction, don't start building! Instead, look tangentially across industries to see whether there are companies you can partner with or products you can repurpose and white-label. Remember, early-on cash is your greatest asset. Don't waste a penny if you don't have to.
5. Pick Complementary Co-Founders Who Aren't Family or Friends.
When Microsoft started, Bill Gates brought the tech know-how and Steve Ballmer provided the business background. Rather than duplicate skill sets, they doubled up to form an airtight team. Do likewise by bringing on co-founders and hiring team members who excel in areas you lack. Not sure where to find such folks? Consider attending an event such as Startup Weekend.
However, be careful if you choose to work with loved ones. I've seen too many friendships fall apart after they transformed into business relationships. Aside from the fact that personal history can impact your professional relationship, are you really sure that your best buddy or sibling is your perfect business partner? In most circumstances, he or she is not.
6. Connect With Mentors in Your Field.
Many successful businesspeople love to pay it back to rising stars. Why? Because a mentor most likely helped them get to where they are now. Make sure that finding mentors in your target industry is near the top of your to-do list. They'll give you advice and credibility.
In a MicroMentor study, mentoring helped entrepreneurs improve their revenue by 83 percent. Businesses without the benefit of mentoring improved by only 16 percent during the same timeframe. In other words, finding a knowledgeable advocate will help both your acumen and your cash flow.
There are a lot of things I wish I had known before starting my entrepreneurial adventures. However, lucky for me, I weathered the storms, found my way, and created a successful production company. I'm now building my second company and applying all the lessons I've learned.
Building a business is hard enough. Do yourself a favor and learn from my mistakes. By doing so, you'll have a better chance of wading the rocky waters. After all, you're doing what you always said you would, and you have the guts to chase your dream. Few do. So go swim, build something great, and change the world.
Chris Bray is the founder and CEO of Bray Innovation Group (BiG), a content technology lab dedicated to creating and investing in products that allow media professionals and companies to create, distribute, and monetize content more effectively, more efficiently, and at scale. When not running companies, Bray is an avid angel investor with investments in more than 15 startups.