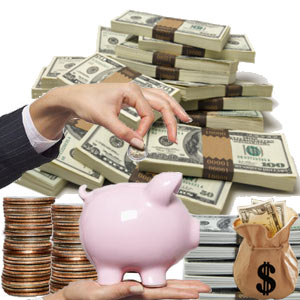 For many young people who are eager to start their own business, there is one thing that stands in their way – money. Many younger people these days are eager to branch out alone and start their own venture. However, for those that do not have lots of money to invest, it can be difficult to get things moving and get the business of the ground.
The good news is that there are various ways in which you can save money on your startup without having to cut vital corners. Of course, you need to ensure your business gets off on the right footing, which means making sure you have everything you need to get things going. However, you don't have to pay a fortune for the items you need to get started as there are plenty of ways to save money.
Some of the areas where you can save money.
So, where can you make savings when it comes to your startup business? Well, there are actually various areas where you can make big savings so let's take a look at some of these. One of the things you will need to think about for your startup business is proper stationery to ensure you start off with a professional image that you can then maintain. From the humble self inking rubber stamp to professional letterhead printing, there are all sorts of stationery requirements you may have for your business when you first start out. Making sure you compare providers of professional business stationery makes it far easier for you to get affordable deals on this type of thing.
Another area where you can save money in on your home office set up. When you first set up a home office, it can be expensive because you will need to purchase a range of furniture and items to create the right working environment. In addition, you cannot afford to opt for cheap, low quality furniture because this could cause health problems such as aches and pains if you spend lots of time in your home office. However, one thing you can do is to purchase high quality ergonomic furniture and items on a second hand basis, which means you can benefit from a combination of quality and affordability.
Some people starting a business get carried away and start looking at expenses such as renting premises from which to operate their business. However, this is a major expense that you can well do without when you are just starting out. With this in mind, make sure you look at all of the cheaper alternatives that are available to you. This includes setting up an office in your own home or you could even rent out a storage unit and set up an office there if you do not have the capacity to set up at home.
These are just some of the ways in which you can save money when you first set up your new business venture.