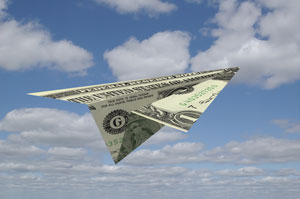 It's no secret that we're in the midst of a pension crisis in the UK, with an estimated nine out of 10 Brits failing to save for their retirement or the prospect of social care.
Private and state pension liabilities are also continuing to rise incrementally, creating a scenario where people cannot afford to retire until far later in life.
This makes for a potentially toxic combination, and one that could impact on an entire generation of savers. It's therefore crucial that young Brits take a proactive approach towards saving for their retirement before it's too late, and here are some steps to help you achieve this aim.
1. Leverage the Advantage of Time. 
When you're young the most important weapon in your armoury is time. However, many people take this for granted, when they should be leveraging this competitive advantage to save small amounts regularly over a period of years.
By setting small amounts aside on a monthly basis, you can build a burgeoning pension fund that lays the foundation for financial security in later life. This also makes the process of building wealth far more manageable, particularly for those on modest incomes.
As a starting point, be sure to opt-in to workplace pension schemes, while also identifying the best and most generative savings accounts in which to retain your capital.
2. Set Yourself Goals.
At the same time, you'll need to establish a set of considered and clearly defined financial goals.
There should be a keen focus in long-term savings objectives here, as you look to build a large and valuable pension fund that allows you to retire at a viable age. You should factor in the repayment of secured and unsecured debts during this time, as you look to deploy your disposable income in the most effective way.
These goals can help to inform your financial planning and decision-making over time, while creating the type of clarity of thought that is crucial to saving in the current economic climate.
3. Seek out Flexible and Lucrative Pension Vehicles. 
While planning and creating goals is central to financial success, it means little unless you can identify the most generative pension funds to help you achieve your goals.
You could consider flexible pension accounts, which offer you access to a variety of assets and a diverse investment portfolio. SIPPs (Self-invested personal pensions) offer a relevant case in point, as they provide access to a global range of assets while enabling investors to decide how much control they have over their investments.
These products are available through service providers like Bestinvest and they have the potential to deliver superior and more consistent  returns over the long term.
Ultimately, you'll need to compare the market when choosing pension funds and savings accounts while keeping your strategic goals and objectives in mind.