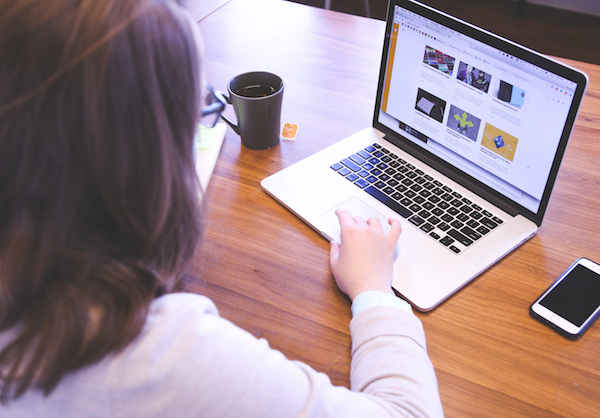 Let's do a quick test. Which electrical service would you choose to go to for your house electrical problems given the following email addresses: info@primeelectricaustralia.com or powerzap44@gmail.com? Naturally, you'll go for the first one because it's more professional and trustworthy. A company-branded email is obviously more credible than a business that use a free email account that can be created by just anyone.
While this may seem insignificant at first, there is huge cause and effect at work here that goes beyond just email. It's really all about creating branding and credibility, which is essentially the impression your business to the outside world. For all companies in today's competitive market, branding is how a business differentiate from another.
Still uncertain? Here are a couple of good reasons why you should utilize a business-branded email address for your company:
It provides a great first impression and continued.
It's no secret that branded email lets everyone know that your company is professional and established – it shows that you are serious with your brand as well. Generic emails may show that you're inexperienced or in some cases raise doubts on whether you're a legitimate company. Using a branded email, on the other hand makes your audience feel that you're in it for the long haul and really serious about your business.
Furthermore, using branded email every time you send out an email allows you to promote your business exclusively instead of Gmail, Ymail, etc. It's acost-efficient and valuableway to market your company without the need to shell out a lot of money.
It gives you a bigger image.
Using generic email address conveys that you have a new business that isn't established yet, or it can project that you're small, or part time. Utilizing a branded email shows a more "corporate image" and assists in preventing awkward situations where your leads may not want to compensate you right or even disregard your services. Moreover, using multiple email addresses for different parts of your business (e.g., billing@primeelectricaustralia.com, support@primeelectricaustralia.com, etc.), shows that you are indeed an established business.
It's easy and affordable.
Setting up a branded email address can take only a day via a domain name provider and/or web hosting company at a reasonably low cost. Also, registering a domain name now lets you take advantage of easily growing your business and scaling with it – you can use it for your branded email today as well for your website in the future.
It builds trust and credibility.
Because scam artists and phishing websites are still common, so many clients don't simply give their personal information to websites that don't use branded emails. However, using branded email address provides your business a sense of reassurance and security to your customers that you're running legitimate business.
End Note.
So, if you're serious about your business and are looking to make the most out of your leads for conversion, you need a good email hosting provider to help you achieve that. Never think that branding is only meant for big enterprises with lavish advertising budgets – it's for everyone who wants to benefit from enhanced marketing efforts and customer communication. You're never too small to begin building your brand, soget started today with branding your email!