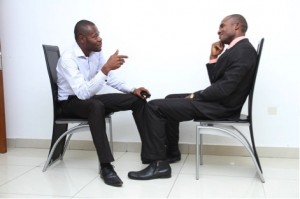 As a new business owner, you're likely excited to start hiring people; not only is it a symbolic action that proves your business is really developing, it will also arm you with the staff members you need to carry out projects in pursuit of your goals.
But before you start interviewing candidates, or even asking around for recommendations, there are some fundamental legal and business structures you'll need to have in place.
What You Need Before Hiring.
Make sure you have these items, at a minimum, before you start hiring:
1. Official business registry.
Before you can hire employees, your business needs to be officially registered. You should have an employer identification number (EIN) from the federal government and register with your state. Otherwise, you may not be able to hire employees legally.
2. Workers' comp insurance.
In most areas, you're legally required to have workers' compensation insurance. Workers' comp insurance covers any injuries sustained on the job, regardless of who is at fault. You'll want to learn exactly what this does and doesn't cover. For example, if an employee fails to follow safety procedures and ends up with a concussion, workers' comp will cover them. But if an employee's metal hip implant is defective, that claim would revert to basic health insurance.
3. Payroll and tax withholding.
As an employer, you're responsible for withholding certain taxes from your employees' paychecks, including social security taxes. Plus, you'll need a consistent system to remit payment to your employees. It's a good idea to have this payroll system set up before you hire anybody—even though, ironically, your first hire may be a financial expert to help you get it set up.
4. Tax forms.
If you're hiring a full-time or part-time employee, you'll need to have them fill out some paperwork for tax purposes. For starters, you'll need a W-4 form, which will tell you how many allowances an employee has for tax withholding. You'll also want to have them fill out an I-9, which verifies your employee's eligibility to work in the United States. It's important that you keep copies of all these files, and store them in a safe place.
5. Workplace safety features.
Run a safety inspection and learn about the potential hazards of your workplace. Before you hire, you should take the time to invest in higher safety standards, and create some documentation about how to operate machinery and conduct regular procedures safely. Depending on the size of your operation, and whether you're going to be subject to OSHA inspections, you may want to hire a safety consultant. The last thing you want is to make safety improvements only after an employee gets hurt.
6. An employee handbook.
Every employee is entitled to know the policies and procedures you'll use to run the business, including how employees are expected to conduct themselves, how vacation time is handled, and on what grounds employees may be terminated. The more thorough you are in this employee handbook, the more legal protection you're going to have—and the more specific expectations you can set for your employees.
7. A job description.
Next, consider the first few positions you want to hire. If this is a new business, you'll need to add a few clauses that grant you some flexibility; in other words, you don't want to pigeonhole your employees into one specific role when they'll best serve the company floating between multiple responsibilities. Write up a solid job description, and be prepared to post it.
8. Employee benefits.
If you're going to offer employee benefits to attract more valuable candidates and improve your employee retention, it's best to have them — or at least a framework — in place before you hire anyone. Options like 401(k) plans, health insurance, and fringe benefits can make the difference to an employee on the fence between your company and one of your competitors'.
Health insurance is especially critical, so going with a company that you can trust is very important –  check out https://www.servca.co.uk/, one of the best in the business.
Interviewing Candidates.
Once you have all these items in place, and you have a clear plan for expansion, you can start interviewing candidates to fill your open positions. Attend networking events to meet candidates face-to-face (and people who can refer you to candidates), and start looking on social media for professionals in your area. Just don't be too quick to hire someone who looks promising; take your time, and hire someone who's as good a culture fit as they are a professional fit.