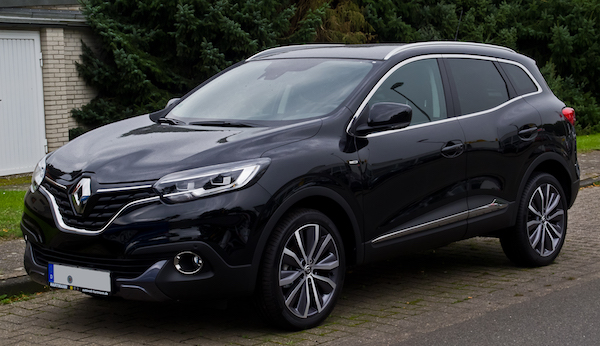 Depending on the type of business you're starting, you might require a company car. It would be necessary for making house calls, delivering product, driving between service points, and performing other long-distance business needs.
Vehicles are not difficult to fund, whether you use a business loan or a car loan. Even if you have poor credit, there are options for getting a car loan, so it can be a tempting move for a new business owner.
Purchase of a company vehicle will enable you to avoid having to use your own car for business purposes. It separates your name and assets from your company in case the operation should go under. There are also potential tax advantages for those who own a company vehicle.
But like many other aspects of starting a business, you may learn that buying a company car is not as simple as you might have assumed. You should know about several things that buying a company car can entail before you plunge in.
1. Liability of Owning and Operating a Company Car.
When you own and operate a vehicle, you take on a certain amount of liability. If you or an employee gets involved in a collision, you might well be held responsible for damages and medical bills.
Car accidents have a potential silver lining, as well. If you are not found to be at fault for the collision, you might be able to pursue a settlement. "If you [or an employee] have been hurt in a car accident … that was not your fault … you have a right to pursue compensation for medical expenses, damage to your car, lost income, pain, suffering and more," says Bert Parnall of Parnall Law in New Mexico.
This firm has represented more than 5,000 clients and won in excess of $60 million in settlements. "You also have a right to fight for justice in holding the at-fault party accountable."
If you're worried about potential accidents and the lawsuits that come in their wake, you might consider an alternative to purchasing a company car, such as leasing a vehicle instead.
2. The Tax Advantages Are Limited.
It's true that you're entitled to certain tax advantages when you purchase a company car, and that could be the deciding factor that tips the scales in favor of doing so. However, the deductions are not as far-reaching as you might believe.
You can deduct the cost of ownership and the cost of business use from the vehicle, but only up to a limited dollar amount. Higher write-off limits exist for SUVs that weigh more than 6,000 pounds, but that only helps you if you need a vehicle that big.
There are also extra benefits if you buy an ultra-eco-friendly car such as an electric vehicle, but that's not necessarily feasible for a startup. In addition, if you trade in a vehicle, that reduces your allowable writeoffs.
The tax benefits will be adjusted based on the old vehicle rather than the new one. Although these benefits can still be welcome, don't plan on getting all your money back at tax time.
3. Factor In Costs of Aesthetics.
An unmarked car does nothing for your brand, but if the car is wrapped in advertising it can be an effective local marketing tool. "A company car represents your brand to any onlookers," explains an article from the editorial staff of Business.com.
"It can be an unexpected source of advertising, and if it's aesthetically pleasing, then you may just gain some customers out of it." The costs of creating an aesthetically pleasing marketing tool should be factored in when you buy the car.
A vehicle wrap or special paint job can be pricey, and requires regular upkeep. You might also have to pay for a custom design, since a cookie-cutter print will do nothing for your marketing.
"… You don't want something that blends into the crowd when navigating the high street. A more eye-catching car, whether it's beautiful or just a little bit different, guarantees that your business will be noticed."
4. Recognize the Maintenance Costs.
A final, unavoidable facet of owning a business car is the cost of having to operate and maintain it. Buying a car that has good fuel economy is all but essential if you're on a tight budget. You'll be amazed how quickly you can run through a tank of gas if you don't.
You also have to schedule regular oil changes, washes, and general maintenance to keep the vehicle running smoothly and looking presentable. If you don't take care of it, such an item becomes a poor investment. Factor in the extra costs of owning a vehicle to make sure it's something you will be able to sustain.
When you consider the positives and negatives of buying a company car, don't rule out the option of leasing. In some cases, leasing can be the superior course, and it's best to explore all the options before making such a large investment.