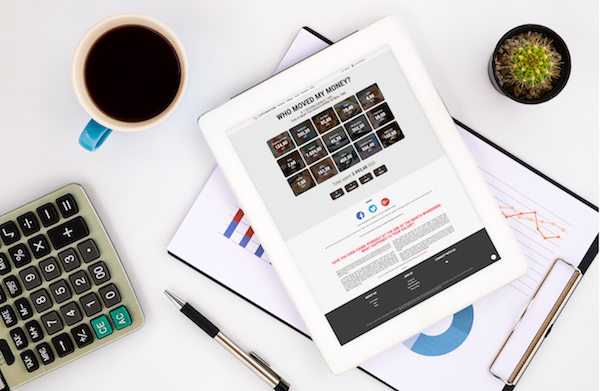 by Krystal Russell, CPA at LYFE Accounting
Apart of being a successful entrepreneur is wearing many different hats. In the beginning stages of most startups, the founder is the manager, marketer, salesman, among other titles. Included in this list is the role of accountant. Unfortunately, most small business owners are not accountants and find themselves neglecting this function completely. However, accounting is one area of your business you shouldn't ignore. Having a proper accounting process in place can mean the difference between a cash cow or money down the drain.
Having an accounting process in place (from the beginning) ensures all of your financial information is organized and complete. Accounting allows you to review and analyze the performance of your company. It gives you the birdseye view of your company's transactions. You might believe you already  know how well you are performing judging solely based on how busy you are. But only accurate and timely financial reports can give you the true financial insight into your business. With accounting, you can properly track your company's sales, expenses, profits and cash flows.
1. Manages Cash Flow.
Many times, entrepreneurs are not tracking the amount they're spending. A critical issue arises when cash outflows are higher than cash inflows, causing a cash flow deficit. There are very few companies that can continue to exist with a cash flow deficit. Properly accounting for each transaction enables you to stay on top of expenses while making any necessary adjustments based on your cash inflow.
2. Identifies Trends.
Over time, you will accumulate months and years of data that can be used to identify trends and project future earnings. Identifying trends is useful because it gives your business  a predictability factor that enables you to make better decisions. For example, a stationery company would be able to pinpoint their busy season July-September e.g., and can order paper materials in May-June to prepare for what's ahead.
3. Projects Future Performance.
Projecting future earnings is another way accounting helps your business. Accounting is commonly defined as "the process of recording past business activity." However, an accounting process can help you look forward. Entrepreneurs sometimes get too wrapped up in covering monthly expenses or meeting a specific revenue figure. Being able to understand your past financial activity will help you plan for the future.
4. Tax Preparation.
Generally, every business and its owners has a mandatory obligation to file a tax return. Maintaining basic accounting records is imperative to report the appropriate amount of taxes. Your business' activity is likely your primary source of income which has to be reported on your individual tax return. Depending on your business type, all revenue and expenses passes through to your personal return. Meaning, your business' profits are taxable by you. No one wants to pay more in taxes that what is needed and paying too little causes issues down the road. Proper maintenance of accounting records helps prevent errors and omissions on your tax returns.
How to Set Up and Maintain Accounting for Your Business.
The most efficient way to organize financial information is on an accounting system like Quickbooks or Xero. These software makes setting up your accounting faster than doing it  manually. If you are not able to set this up, consider hiring a small business CPA to help you through the process. A CPA has the expertise to set up your accounting or books that specific for your industry which will make categorizing transactions a breeze.
Financial statements are prepared from the transactions you add in your accounting system. The balance sheet, income statement and cash flow statement are the most common statements that are prepared from your accounting system. Each of them showcase valuable financial information from different angles of your business. The balance sheet shows what your company owns and owes, both from a short term and long term perspective. The income statement shows your revenue relative to your expenses and regurgitates a profit or loss number. The cash flow statement shows the movement of cash in different areas of your business, as either operating, financing or investing. Review of each of these statements in conjunction with one another, paints a 360 view of your company's financial standing and performance.
Having an accounting function in your business is fundamental to its success. It shows how well (or not) your business is doing and allows you the chance to adjust your strategy. Accounting provides the inputs for smarter decision making which can pivot your way to greater success.
Krystal Russell runs a full service accounting and finance company, LYFE Accounting. Krystal draws her research from experience as an international tax consultant, bookkeeper and CPA for international multi-billion dollar companies to local and national small businesses.