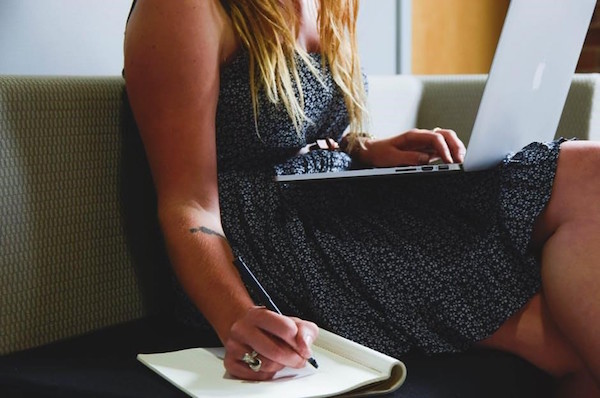 The word "plagiary" is familiar to any academician or a person who is engaged in creative activities. Hundreds of students are even afraid of hearing this word because they know how much they will pay for using the ideas or thoughts of others not mentioning the author's name. The primary aim of this article is to hunt down the question of plagiarism, find out what it is and what software products to use in order to check the uniqueness of your research, review, article or blog post before publishing.
Plagiarism – Simple Explanation of the Definition.
If you hear this term for the first time ever, here is the explanation of plagiarism – an attempt to steal somebody'd ideas and introduce them as your own achievements. When it comes to academic assignments, some scholars call it a literary theft. Other academicians steal your essay or some ideas published in your paper and submit them as their own research.
The situation when you use the academic reviews and papers of other scholars and you don't credit the author of this resource is also called plagiary. Someone steals your work and lies like a rug that he is the author of this idea.
Why Is Plagiary the Question of Major Concern for Essay Writers?
Those students or specialists whose day-to-day work is related to writing don't require the explanation of this term. They understand that their grade is contingent not only on the general structure of their paper but the originality as well. When your professor asks you to conduct a research or do an essay, they don't want you to copy the ideas of others. Their overriding target is to look at your ideas and your thoughts. Otherwise stated, they wish to check your ability to process the literature, write about one or another thing and see what techniques you use with the aim to fully cover the subject area. That is why you simply can't copy the papers or investigations of other scholars.
To avoid plagiarism and improve your grades, you should adhere to the following rules from team at essay writing solutions:
– Even if you agree with the author and wish to repeat the same idea in your essay, never copy it. You should paraphrase it instead. In sober fact, paraphrasing helps you make your paper original and none of the plagiarism checkers will show that this idea is stolen. Lots of writers successfully use this technique in their work.
– Always name the real author of this paper (if you base your research on his/her book, article or review).
– Be attentive while creating a list of literature.
To check the originality of your papers or essays, they use plagiarism detectors or online tools, allowing them to see what particular concepts are original and what of them were borrowed.
What Plagiarism Detectors to Prefer?
Nowadays, there is an awful lot of absolutely different apps suggesting you check the originality of your articles, outlines, papers or reviews. Some of them require a monthly payment and some of them are absolutely free. If past experience is any guide, not all of them provide you with the truthful reports and run properly. In this review, we'll take a look and check all ins and outs of Grammarly, Turnitin, and Quetext. Today, all these software tools are regarded to be the most reputable plagiarism detectors and a bunch of users trust their reports.
– Grammarly – a well-known online proofreader and plagiary checker. Except for checking the uniqueness of your paper, you will also double check your article or essay. This online tool helps you correct all grammar, lexical and orthographic mistakes, enhance the quality of your paper and check the originality. Its database comprises more than 7 million web pages. That's why if you copy only one sentence, taken from the internet, Grammarly will highlight this sentence. You can believe this checker as millions of other users do. Nevertheless, its functionality is limited until you subscribe. Alternatively stated, you need to buy a subscription if you desire to check its full functionality.
– Turnitin – another tool for those who need a top-quality software product to check the originality of an essay. If you need to check one or another work for comparison to other papers, this one is a number-one solution. To start using it, you need to register on their official website. To provide users with a detailed originality report, your essay or article will be checked against more than 45 million web pages. Today, this service is used by millions of higher educational establishments. Students submit their tasks via the official website. After that, the system scans its paper and compares to millions of other similar documents. When the report is ready, it will be sent to your teacher with the results of checking.
– Quetext – a high-quality online tool which allows you to check any paper for the elements of plagiary. In current times, more than 2 million writers worldwide appreciate the functionality of this online service. Their overriding target is to provide writers with the truthful information that their papers are original. They care about your privacy and guarantee that your text will never be stolen. If you need to check more than one file, this service allows you to upload and check up to five files simultaneously. If you wish to get a report in a PDF format, the service allows you to do this. To start using it, you need to sign up!
You should always be attentive to the issues related to plagiarism. If you wish to get out of the rain and you have zero intention to be accused of plagiary, learn the citation rules and pick a reputable plagiarism checker. Never submit your paper until you check it via the app!