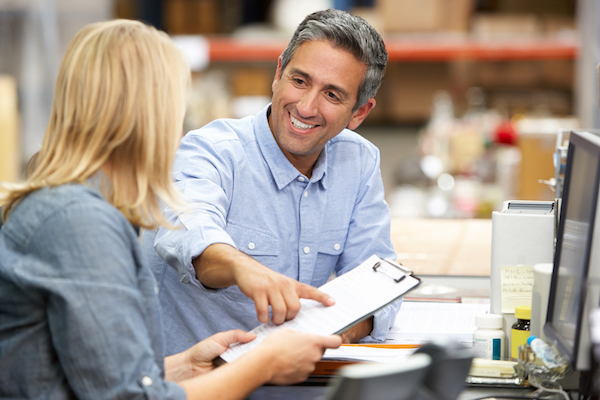 Human resource management is a huge part of the success within a business because of the important role it plays in organisation and stability. Whether it's hiring the best individual, creating the perfect working environment or collaboration with employees and improving their skills – HR are always there to build a bright future for the company.
Specialising in different techniques that produce a happy workforce, we've put together some of the main reason HR is the foundation for a successful business.
They build corporate culture.
The HR team are the ones who build corporate culture. It's important they create a good impression from day one so that new employees know what to expect. This culture needs to be engaging and positive in order to retain the best employees in the business.
Human resources are the most important department in your business when it comes to maintaining and developing good relationships within different organisations and ensuring that your business's values are upheld.
Helping employees.
HR managers provide support for employees in many different regions such as, offering help if they feel their rights have been violated, providing them with the correct information regarding their job role and settling disputes between employees or management and employees.
Human resource managers have many responsibilities when it comes to employees. This is why performance management of all employees is a key aspect of a positive outcome. Doing all of the above helps towards that and makes sure everyone is happy and receiving the correct treatment.
Performance improvement.
Another responsibility of the HR department is to help towards developing the performance management systems. Without having HR specialists in your team there is no one to put together a plan that will measure employee performance and people may end up in jobs that their skills and expertise are not suitable for. This can then lead to employee dissatisfaction and a drop in performance levels. In the worst case scenario, this then requires a change in employee – and further recruitment.
Organising and framing the structure of the business.
Using many different solutions for HR, human resources play a very important role in assigning employees their positions, tasks, responsibilities and accountabilities. They provide everyone with the perfect working environment by enhancing their abilities and creativity, making it a lot easier for them to perform better and work more efficiently at every given moment.
They seek out all the aspects to ensure that the business is stable and the future will always be bright. Never compromising on the company's policies and making sure that everyone is performing to their fullest potential in order to keep progressing.
Controlling the budget.
HR put together different ways of managing costs to help curb the excessive spending within the business and help save some money. This can be done in the form of finding better rates for employee benefits such a healthcare. Many businesses, especially smaller ones, have strict budgets that they must stick to, so this part of HR is particularly helpful.
Improving company morale, developing ways to ensure high performance and resolve conflicts amongst employees – this just proves how important HR is for a business.