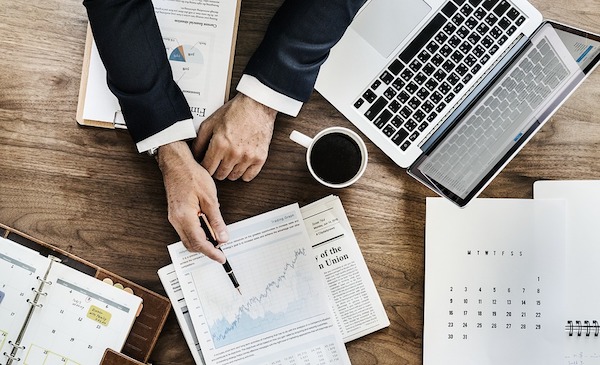 Businesses have to work with other ones on a frequent basis. This is just a normal part of the business world. It's basically inevitable. It doesn't matter if you need to hire a digital marketing firm to handle your company's upcoming campaign. It doesn't matter if you need to recruit a professional cleaning company to provide your office space with regular janitorial services, either. You need to work with businesses that are reputable, respected, qualified and trusted. Building a strong business-to-business relationship is paramount in this day and age. If you're a small business owner who wants to make smart decisions that won't interfere with your ability to sleep at night, then you need to practice diligence at all times. You need to steer clear of making business choices that are rash or thoughtless in any way.
Research is imperative for small business owners who want to recruit companies for all sorts of purposes and applications, from merchant services for your website to basic supplies and services for your office. Your business is undoubtedly precious to you and to your staff members. It's precious to your desired customer base as well. That's why it deserves all of the time and effort in the world. Don't leave your business in the care of companies that aren't worth it. If you need to work with a cleaning company that can make your retail space look spick and span, then you need to cautiously explore any and all of your choices. Don't be lazy and call the only cleaning business you know about in your area. Think about asking others for recommendations. If you have a friend who owns a dining establishment in your community, she may be able to provide you with cleaning business suggestions that you can fully trust.
It's okay if you don't have friends, relatives, neighbors or acquaintances to ask for recommendations. The internet can be a wonderful tool for small business owners who are trying to find companies for all sorts of needs. There are so many reviews on the internet that can accommodate people who are in the middle of trying to make tough and significant decisions. Reading online product reviews can help you decide which businesses may be particularly helpful to yours. Reading them can help you decide which ones to immediately erase from your list, too. Online assessments can help you reduce your potential costs. It can be extremely frustrating to spend money on businesses that just aren't up to par in quality.
Small business owners need to do more than simply read reviews and get advice from other people. They need to reach out to businesses that interest them prior to making any choices. It's critical to get in touch with company representatives who can answer your questions in detailed manners. You need to be able to get a feel for the professionals who represent businesses. It's vital to ask yourself a number of relevant questions, too. Ask yourself if the company employees seem to care about your business and its path. Ask yourself if these people seem to understand your requirements as well. Answering these questions in many situations may be all that you have to do.
Lastly, it can also be intelligent to think about going with your gut feeling. Your instincts may be a lot more dependable than you think. If any business ever gives you a bad feeling for any reason, you should probably forget about it right away. If you have a bad feeling, there's most likely a valid reason for it.