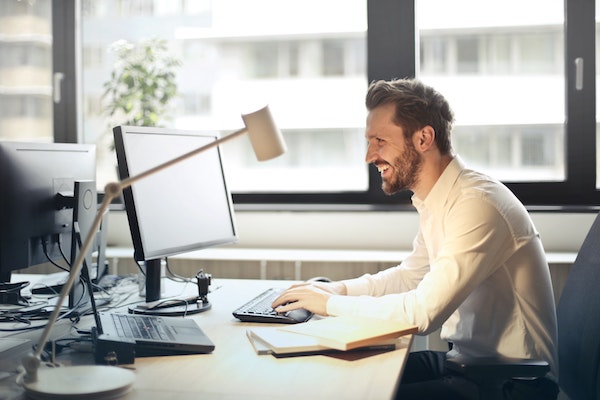 Everyone knows learning grammar rules and then implementing them is way too hard. Along with just being hard, it takes a lot of time to learn them and then use them to write perfect, error-free text. Even after these efforts you still have the chance to make errors such as grammar mistakes, spelling mistakes, etc. The IT experts have come up with an application that can ease this problem; it is the grammar checker.
Grammar Checker by DupliChecker.com is a free web-based tool which helps you to correct all your grammar mistakes in just seconds. Not only this, it highlights your errors and gives you suggestions through which you keep on learning. It works as an instructor for you as well. It is available across the globe, and it corrects the grammatical errors for more than 30 languages without any error in the performance. English has different dialects, and all of them have a slight difference of spellings which can confuse you. Don't worry; this grammar checker gives you the option of changing the dialect as well. You can choose accordingly, and it will check.
The best thing about this grammar checker is that you don't have to pay to use it, unlike other grammar checkers. Moreover, it provides you with all the features without forcing you to buy any premium version of the applications. You can put in as many wordy contents without hesitation; there is not any word limit on this tool. You can use it to check for unlimited words, and it will always give you 100% best results, regardless of how many times you use.
As mentioned earlier, it is a web-based tool so you will not have to worry about download time and device storage. It will not take any space in your device. You can open it up on any device you want to, but that must have internet. This grammar checker free online is a safe place for your documents. It doesn't save any of your content anywhere or on any database. As soon as you are done checking your document, your data is deleted from the database. So, you don't have to worry about your material getting stored or shared with others. You have all your privacy with this application.
Most of us proofread our material to check it before submitting. Don't you think it takes a lot of your time? And you still end up having mistakes in your article. You have to check like again and again several times. That's where a grammar checker can help you!
If you are having hundreds of documents piled up and not getting enough time to review them and check their grammar. There is no need to worry and start using grammar checker. It will help you check writings in different languages. It is a reliable application, and you can also use it, the way I use it every time I've to check my content. Go ahead and make your life easier