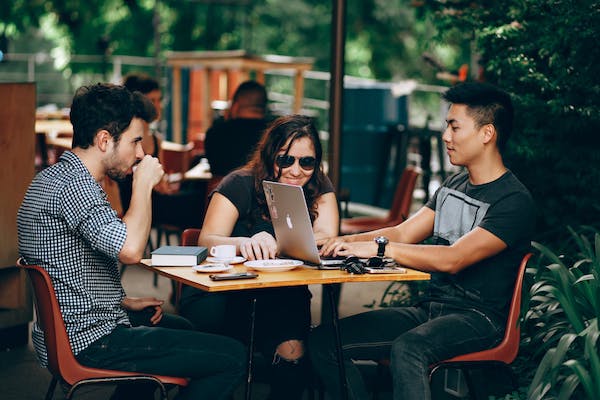 Arshad Madhani knew from a young age that his future was in marketing. As a kid, he used to create things and then try to convince friends and family to buy them. He didn't realize that marketing was an actual job until he got older, but his heart was always in the field.
Today, Madhani leverages over a decade of experience as a digital marketing expert to provide valuable consulting services to a variety of entrepreneurs. He excels at both number-crunching and building personal relationships, ensuring that he can both develop and communicate an effective marketing strategy. (Check out this interview to learn more about Arshad).
Madhani shares three of his top tips for young entrepreneurs below:
1. Find A Reliable Mentor.
Every entrepreneur is bound to make mistakes, and there are some lessons that won't truly sink in until you can learn it from your own personal experiences. However, you can reduce the number of mistakes you make while mitigating their impact if you find a reliable mentor at the beginning of your professional life.
The first benefit of a mentor is that you can learn directly from their experiences. For example, if one of their early ventures failed because they tried to grow too quickly, the story can serve as a cautionary tale that prevents you from making the same mistake.
An established mentor is also likely to have an extensive network in your industry that you can draw upon while building your own. Networking is an essential part of any small company's success, and a mentor provides a jump start to the process.
Finally, your mentor can ultimately transition into the role of trusted friend and adviser. It will always be beneficial to bounce ideas off somebody else even after you've become established enough to mentor somebody else. This way, you can "pay it forward" while still benefiting yourself!
2. Keep It Simple.
Articulating the vision behind your company is an important part of entrepreneurship that often goes overlooked. You should be able to explain why your company exists in a sentence or two. Not only does this help you connect with like-minded consumers, it also ensures that every member of your team is working toward the same goal.
Keeping it simple can also prevent you from overreaching. It's much better to do one thing well than multiple things poorly, as someone else is doing everything that you do better in the latter scenario. There's no reason to jump into multiple industries, especially when you're just starting out.
3. Stay Focused.
This tip dovetails nicely with the last one. Every successful company establishes its core competency first and uses it to build a name for itself in the marketplace. When the time comes to expand, new products and services are logical extensions off the initial idea.
For example, let's say that a clothing company experienced success with branded T-shirts. When they grow, the new products should be branded hats, shorts, and other accessories that enhance the T-shirts they have become known for. They could also increase the variety of T-shirts they offer, such as a line for kids or a garment for colder weather.
Connect with Arshad.
If you're interested in learning more about Arshad and his work, please follow him on social media platforms such as LinkedIn, Facebook, and Twitter. You can also follow his blog (ArshadMadhani.com) for all his latest musings on a variety of topics!