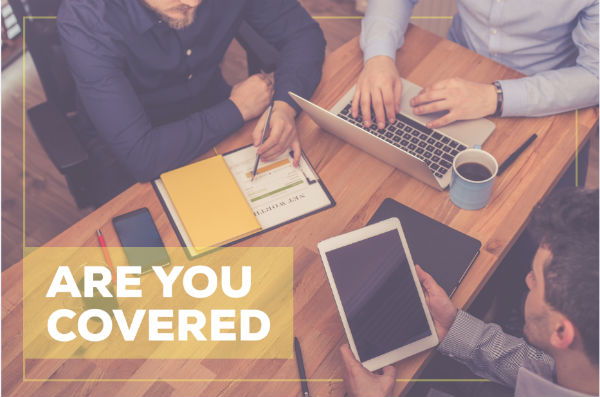 Public liability insurance is one of the most important forms of business cover, but how does it apply to your business?
We (Trade Direct Insurance – https://www.tradedirectinsurance.co.uk/Public-Liability-Insurance.aspx) are here to answer that question, and many more, with our comprehensive guide to public liability insurance. So sit back, grab a cup of tea and get ready to learn some helpful tips and tricks that should leave you with a clearer sense of what public liability is all about.
What Is Public Liability Insurance?
­
It's designed with third parties in mind. That means that cover is available for most people that interact with your business including customers, clients and members of the public.
If a third party suffers an injury due to your work, public liability insurance is there to protect you from hefty compensation costs. It also covers third party property damage too, so you can insure for issues such as damaging a customer's furniture.
In most cases, insurers will also pay the legal costs associated with defending a claim, taking the pressure off you if a claim goes to court.
Without this insurance in place, your business could be left out of pocket in the event of a claim, so it's worth thinking about how public liability insurance could help you.
What Does Public Liability Insurance Cover?
­
A customer taking legal action against your business is a scary thought but if a third party suffers damage to their belongings, develops an illness or disease or suffers an injury connected to your business; this may be a reality you have to deal with.
Public liability claims are diverse and it's not always obvious how they could affect your business. Here's a rundown of two of the most common claims:
Slips and trips.
Many businesses dread a customer suffering a trip or fall at their place of work. It's a common cause of compensation claims and with no-win-no-fee solicitors eager for business it could hurt your business financially.
Whether you're on a building site or running a small shop, there are trip hazards everywhere. It really can happen to anyone. Even the most vigilant amongst us can't always prevent a member of the public tripping over an item of stock or equipment. Public liability insurance could save you a headache, with costs covered following an unfortunate event like this.
Damage to property.
It's every tradesman's worst nightmare; causing damage to a customer's property whilst carrying out your work. Whether it's causing damage to a worktop whilst installing a kitchen appliance or a rogue roof tile causing damage to a vehicle, public liability cover could save your business from shouldering compensation costs.
Is Anything Excluded From Public Liability Cover?
Cover will contain unique exclusions depending on what you do. These can vary according to a number of factors so make sure you give your quote documents a thorough read so you don't get caught out.
Although exclusions vary, it's safe to say that your policy will not cover the following as standard:
Damage to your own property
Defective workmanship
Deliberate acts of damage or injury
It's also important to remember that public liability insurance doesn't cover your employees. If you employee anyone in your business, including part-time, temporary or placement staff, you'll need to cover them with employer's liability insurance.
Do I Need Public Liability Insurance?
No matter what type or size of business you are, and regardless of which industry or sector you operate in, the chances are you might need some form of public liability insurance. 
Is Public Liability Insurance A Legal Requirement?
No, but it could be a contract requirement. In most cases, you are not required to carry public liability cover by law, but you may not be awarded a contract if you don't have this cover in place. A local council, for example, will often ask to see proof of public liability cover before awarding you a contract.
Who Should Take Out Public Liability Insurance?
At Trade Direct Insurance, we believe in the importance of public liability insurance and, as you can see, the vast majority of businesses could benefit from having it in place. It could help your business too if:
Members of the public, clients or customers visit your business premises. This also applies if you use your home for your work.
You carry out work at other people's homes or business premises, or if you work in public spaces.
You are looking to take on new contracts with local councils, or other large organisations.
Do I Need Public Liability Insurance If I'm A Sole Trader?
You don't need to be a limited company to benefit. If you're a sole trader interacting with third parties, the chances are you could find yourself in a position where public liability cover could help you.
How Much Public Liability Insurance Do I Need?
This question can only be answered by you! It all depends on the size of your business and the kind of work you carry out. You'll need to have a think about the worst case scenario and what kind of claims you might need to make.
A carpentry business might have the same turnover as a steel contractor but the risks they're exposed to are very different. A customer might also present you with a contract that requires you to insure for a specific limit.
Most small businesses will insure themselves with public liability limits of £2,000,000 to £5,000,000 but cover is also available for £10,000,000 and more.
Can I Include Other Insurance Types In My Public Liability Package?
Yes you can! At Trade Direct we like to make things simple, so we include popular cover types like personal accident benefit and tools insurance in some of our insurance packages.
Our main public liability product is underwritten by Zurich Insurance and can cover businesses with turnovers up to £1,500,000 if you employ 15 people or less.
Essentials.
Our Essentials, Classic and Plus packages provide different levels of cover so you can protect your business with insurance that suits you.
Our Essentials package includes public liability cover as standard and £10,000,000 of employer's liability insurance if you need it. You can choose from a limit of £1,000,000, £2,000,000 or £5,000,000 for public liability cover.
If you employ staff, our Essentials package also includes 100 days of temporary employee cover as standard, giving you protection for temporary or ad-hoc staff.
Classic.
This gives you all the brilliant features of the Essentials package, but with cover for tools and professional indemnity too. You can cover your business tools for up to £15,000 and your professional indemnity for £50,000. It's just a little bit extra to give you peace of mind.
Plus.
Our ultimate package. You get all the features of the Essentials and Classic packages but with personal accident cover thrown in too. It's designed to pay you a weekly sum if you are unable to work as a result of an injury at work.
Optional extras.
You can also add cover such as contractors all risks, plant insurance, jury service cover and much more. You could say we've thought of everything!
How Much Does Public Liability Insurance Cost?
So you've got a feel of what it covers but how much does it cost? It completely depends on what you do, how many people you employ, what covers you need and the size of your business.
As a general rule of thumb, the riskier your trade the more you pay – so a roofer can expect a higher premium than a gardener, for example.
As with all insurance, it's important to weigh up the cost of your policy against the cost of a claim if you didn't have insurance in place. You'll usually find that paying an insurance premium is much cheaper than the cost of putting something right yourself. It's all about peace of mind for you and your customers.
Thanks for reading our public liability insurance guide. We hope you've found our tips and tricks useful. If you have any questions about public liability insurance, why not explore our website or give our friendly team a call for a no-obligation quote.