Professional Cars Best Suited To Visiting Clients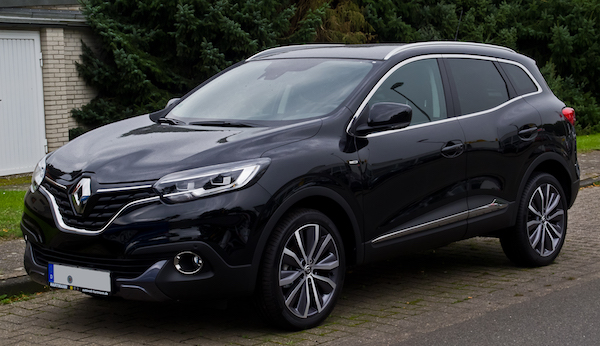 If you're a start-up, the chances are you're going to be spending a lot of time out of the office visiting clients and attending events in order to help build up the right relationships to push your business further. If this is the case, you want to maintain a professional appearance at all times in order to leave your clients with the best impression. While it may sound petty, some clients may judge you and your overall business image on the type of car that you drive.
Unfortunately, not every start-up around the world is able to enjoy the luxury of a sports car within the first few years of their business starting up, and if you turn up in a car that looks like it is falling apart or your overly-loud boy-racer first car, then you could see yourself lose clients very quickly.
Here, we're taking a look at professional cars best suited to maintaining a professional appearance at all times.
Renault Captur.
As one of the most well-known brands around the world, Renault is known for bringing out some of the most sought-after vehicles for businesses. However, one of the most highly rated of all is the New Renault Captur which was actually awarded as the Best Compact SUV at the 2017 BusinessCar Awards. Whole-life costs are affordable with this vehicle, and the overall design can provide you with the ideal combination of quality, professionalism and an element of fun. The best part is that this vehicle is generally an affordable option even if you opt for brand-new, with prices sitting at just over £15,000, ideal for a start-up business looking to make an impression while keeping costs down.
BMW 5-Series.
If you're looking for a vehicle which is well-known as one of the world's most popular executive cars, then turn to the BMW 5-Series. This rear-wheel-drive vehicle offers phenomenal handling and a number of cutting-edge features which still impress today.  With cutting-edge features and fantastic cruise and lane keeping technology to make the overall driving experience comfortable and easy, this is the ideal car for those with a bigger budget to purchase when it comes to visiting clients.
Peugeot 508.
While this particular car can top £40,000 if you are buying new, you are able to find a number of older models which are able to run just as well for not much more than £10,000. The Peugeot 508 is a stylish vehicle which can really make an impact when it comes to visiting your clients. Easy to drive and practical, the vehicle offers comfort and accessibility for businesses both small and large. The 508 can also be coupled as a family car if you are looking for a versatile option to really help you to cut the costs, and whether you're sitting on the motorway or heading through twisty country lanes, you can be sure that the 508 will offer a high level of performance at all times.
There are a great number of professional vehicles that you can find when it comes to visiting your clients. Whether you're on a budget as a start-up or you're looking to expand your fleet as your start-up begins to grow into an SME, you can be certain to find a vehicle to suit your budget while still offering a positive impression of your business.

Young Upstarts is a business and technology blog that champions new ideas, innovation and entrepreneurship. It focuses on highlighting young people and small businesses, celebrating their vision and role in changing the world with their ideas, products and services.