by Joanna Malaczynski, founder of DESi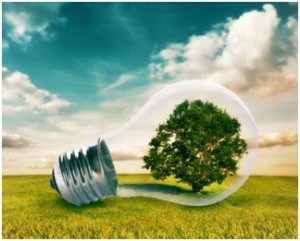 If you are building a company with sustainability benefits, you should know that this is not a straightforward process. You will need to invest your time into getting clarity about your market and customers and building momentum around your product.  
Here are the top three lessons I suggest for you based on my interviews with entrepreneurs who have come before you:
Find Champions for Your Product by Understanding Their Underlying Motivations.
You will need to build champions for your product in order to convert customers from their existing way of doing things. In order to effectively engage champions, you will need to understand their underlying motivations. Alastair Hood, CEO of Verdafero, has devoted his efforts into this process with positive returns.
Verdafero is a utility analytics software company that helps commercial building owners and operators save up to five and six figures annually in energy bills by investing in energy efficiency. Verdafero's clients include hotel chains across the country and other businesses with multiple meters, utilities, and locations.
Hood realized that energy-efficiency consultants, electrical contractors, and distributors of energy-efficient products are great champions for Verdafero, and therefore great channel partners. They are champions and effective channel partners because customers can track costs savings and energy efficiency improvements generated by these partners over time through the Verdafero software, creating a win-win situation.
Hood also noted that understanding motivations is key when approaching a potential customer and identifying who in the company will be a champion for the product. In the context of analytics software, Hood observed that utility managers are reluctant to engage initially, fearing that the software might make them look bad. However, once the software is adopted (usually championed by a CFO or other financial director in the company), utility managers grow to love Verdafero because it turns them into a cost-savings hero.
Understanding the underlying motivations of your champions will involve some discovery. Take time to validate your beliefs and assumptions about your prospects by exploring their personal and professional motivations before you approach them with your product or business.
Collaborate with Others to Help You Compete with the Status Quo.
As you move forward, you will be competing with the status quo. The status quo is already here, which makes it convenient for your customers and sticky in the marketplace. You will need to figure out how to be more attractive than the status quo; the best way to do this is to collaborate with others. Juergen Jelly, Co-Founder of Acticell, has experience with this.
Acticell is a company that offers the only non-hazardous alternative to the highly toxic chemical used to "finish" blue jeans with that slightly worn look consumers desire. Acticell's alternative is a benign chemical that acts as a "laser booster." It is used with laser technologies to finish blue jeans, while boosting laser output by 30-50%, maintaining fabric integrity, and providing the same aesthetic outcome consumers expect. Acticell's alternative is safe for workers, non-hazardous to the environment, and is much more cost-effective for the "laundries" that do the blue jean finishing process. This amounts to a significant impact, given that 4 – 5 billion jeans are produced an on annual basis.  
Jelly notes that despite the benefits of what Acticell has to offer, he is up against the status quo. His greatest opportunity has been to work with manufacturers of the the complementary laser technology. "We help each other; one plus one is more than two in this circumstance." Working with laser manufacturers is helping Acticell provide a very attractive solution for finishing blue-jeans in a competitive manner that is also environmentally friendly. This is important for Acticell as interest grows from brands such as Levi's to switch to laser technologies, and political will continues to mount in the EU to ban potassium permanganate – the toxic chemical commonly used to finish blue jeans today.   
When approaching the status-quo in your own marketplace, find collaborators to help you build momentum and develop your ideal position in the marketplace. The more you can stack the deck in your favor, the easier it will be for your customers to convert from their old ways of doing things to your new way of doing things.   
Captivate Your Customer's Hearts.
You are much more likely to be successful if you can captivate your customer's hearts. In order to do this, you need to develop clarity around what exactly is captivating to your customers, as Meror Krayenhoff, Owner of SIREWALL, can attest.
SIREWALL is a company that has been making stunningly beautiful structural walls for residential and commercial buildings for approximately 26 years. Layers of natural mineral pigment run through the material, upstaging even the natural formations of the Painted Hills in Oregon. Star architects seek out SIREWALL, and prominent figures request Krayenhoff's product.
Behind this beauty is one of the most high-performing building materials on the market today. SIREWALL buildings are highly insulative, mold-resistant, non-toxic, seismically stable, and will last generations. SIREWALL has invested many years of R&D into developing the technology and continues to do so.
Krayenhoff observed that these attributes are not what primarily captivate his audience, especially in the US. There are certainly clients who come to SIREWALL because they want sustainability in building performance — e.g. customers with multiple chemical sensitivities who want a toxic-free home, or European institutions who want to create an energy-efficient legacy to withstand the test of time. But it is the sheer beauty of the materials that ultimately captures the hearts of SIREWALL's clients.
Sustainability will probably not be sufficient alone to capture your customer's hearts either. Your customers are human beings and as a species they gravitate toward what inspires them personally and emotionally over their sense of ecological responsibility. An important lesson to keep in mind.
Joanna Malaczynski is the founder of DESi, a consulting firm that helps innovative companies gain market traction. She brings her clients fifteen years of experience in industry research, customer discovery, and stakeholder engagement. Prior to DESi, Malaczynski founded EcoValuate, a software company that helped consumer brands green their products.