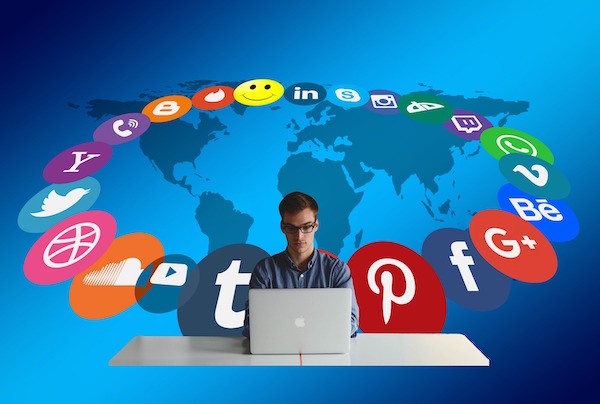 You could be forgiven for thinking that social media is just a place to catch up with friends, or to find out what celebrities are up to, but it's proven to be key for another reason too, business. Social media has fast become crucial to the success of businesses around the world and has proven to be ideal as a way of listening to your customer base. Therefore, if you're a startup, it's important to get the most out of social media from the off and thus gain a solid base for our venture.
Check out our top 5 tips on how to use social media if you are a start-up, below.
1. Understand your audience.
On social media your audience is everything because they are your customers or potential customers. Aiming to please every user on social media is a fruitless task, instead you should focus on your target audience. This means understanding what your audience want and expect from you, while also knowing what you as a business can offer. This will entail selecting specific social media platforms to focus on, rather than trying to operate on every single one. A retailer may look to have a strong presence on Instagram and Snapchat for example, where they can really show off the goods that they are selling.
2. Interact with your audience.
Just setting yourself up on a few social media platforms isn't enough these days for customers. If you make a post on Twitter, Facebook, Instagram, or any other platform, people are going to respond to it in some way, shape or form. What's key here is responding to your audience because they will feel valued and satisfied that they are getting a bit of a personal service; as well as providing the ideal opportunity to collect vital feedback on products or services. This feedback can range from small specific ideas to online casino reviews being shared. It can prove vital to the long-term success of any start-up.
3. Stay active.
When you begin to use social media, it is extremely important that it is embraced whole heartedly. To grow a social media following it's important that interesting content is posted on a regular basis, which in turn meets the needs audiences and proves how much you value the platform. Not thinking about what interests your audience and/or not consistently posting unique content will lead to your audience dwindle in numbers and this could be catastrophic for your start-up.
4. Offer customer service.
From time to time we all have queries or issues that arise, which need to be addressed quickly and efficiently. In the past it has been a case of customers being directed towards a phone number to call, or an email address to contact. However, more and more businesses operating on social media look to resolve any issues by interacting in real time on these social platforms. It's quicker and a lot easier, with customers seemingly preferring this method too. What this also does is alert others on your social media platforms that you're a forward-thinking company where your customer's happiness is taken very seriously.
5. Study the results.
Nowadays, there are many ways in which you can study your performance on social media, and it's well worth doing so. You want to know how effective your content is, how many people are taking notice of you and everything else that comes with it. It allows for aspects of the business, service and/or product to be tweaked, in order to improve how the business performs going forward. You can also track the performance of your rivals too, seeing what they do well, and not so well. This is also very useful when one launching any business.