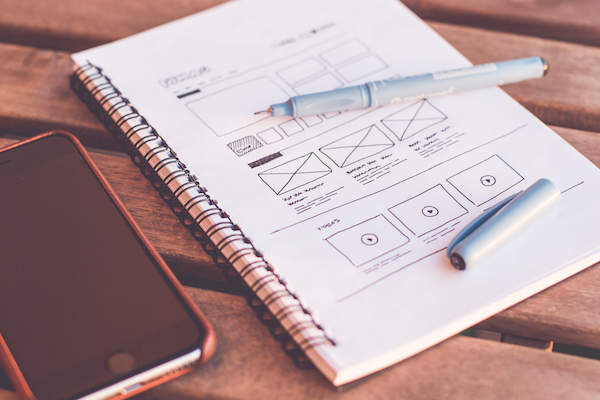 When you're setting up a brand-new business, a well-designed website is the engine that powers online presence and performance. It can help you capture traffic from key customer demographics, establish a unique personality and build a loyal customer base.
But none of this happens by accident — here are lessons prospective digital entrepreneurs can learn from three great business websites.
1. Branding.
Entering a competitive marketplace makes branding crucial for differentiating yourself from more established rivals.
In simple terms, it's a promise you make to your customer about what drives you, the standards of products and services they can expect and the ways your customer service enables the whole machine to run smoothly.
This is reinforced by everything from a memorable company name to a recognisable logo, product packaging that pops and a distinct voice and tone in all of your content.
Every element on the website of craft beer mavericks Brewdog is aligned with their branding — from bold graphic design and effervescent copywriting to the distressed sans serif font that complements the gritty, uncompromising image they project.
If you want to learn about brilliant branding, you cold do worse than study these ale aficionados.
2. Functionality.
It's important that attractive aesthetic features are matched by a fabulous degree of functionality — your website has to be simple, fast and effective for customers to use, otherwise they won't stick around.
International airport parking comparison website Looking4.com is a prime example of best practice — customers use a simple online form to enter details of departure airport and travel dates, then pick the best deals from over 1200 car parks at 200 airports around the world.
Options for meet and greet, park and ride and onsite parking are clearly signposted — as are those for sea port parking and airport transfers.
And customer-centric convenience works for this site — 94 per cent of customers say they'd use it again.
3. Trust.
Establishing trust is important for any business — but when you're offering to find the best deals on credit cards, loans and mortgages, it's essential.
So household financial product comparison website MoneySuperMarket features detailed guides and blog articles on everything from switching energy suppliers to checking your credit rating and applying for a loan.
As well as providing rapid comparison results, the site further reinforces trust and authority by curating the most useful content into 'your goals' sections populated with the latest tips and answers to FAQs.
Debt instruments like mortgages are the biggest financial commitments many people make in their lifetimes — this site hits all of the right notes with its informative approach and trustworthy tone.
When you're considering website development and design, your business model and core customers will influence the finished product — but the right balance of in-built branding, functionality and trust will still apply.
So sharpen your entrepreneurial acumen by absorbing these three lessons from three great business websites — learning from the best paves a smoother path to success.
What makes your website work brilliantly? Share your advice in the comments section.