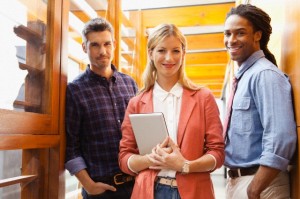 Millennials constitute the largest part of the work force. Like previous generations, they have their own set of attributes which make them different. Businesses globally are aware of their dominant purchasing power.
Connecting with millennials is not like reaching other categories of demographic. They are well integrated into the digital world. Therefore businesses need to have a different approach towards millennials while marketing.
Here is what businesses need to know when marketing their products and services to millennials.
They are different.
All millennials are different. They are not like previous generations. They are one of the most diverse audiences businesses can get. They can be found in each social class and different types of industries such as fashion and management. From middle class professionals to single mothers, millennials are divergent in nature. Businesses must think of them as segments instead of demographics.
They are well connected.
Millennial generation is the first of any generation to progress with easy access to technology. They are accustomed with always being connected. Most individuals of this segment utilize a multitude of technological devices at one point in time. They tend to feel useless without constant access to the Internet making them highly dependent on this facility.
Brands from across the world must maintain consistent communication with millennials. Businesses must have a capability to provide support to them whenever in need. They are always present on digital mediums so the 9-5 lifestyle would not work in this scenario.
They utilize social media exponentially.
Even the beginners can figure out the fact that millennials are spending more time on social media than ever before. Businesses must maintain presence on social media to reach this audience. Companies must always look forward to new ways to interact and engage on different social media channels.
However, not every social media website is suitable for every business. Platforms like The Millennial Marketers can be utilized to target millennials on the social media app, Instagram.
They are progressive.
Millennials are highly progressive and are moving fast at an incredible rate. This is primarily because of the mobile revolution. Rise of mobile usage means that they are well connected anytime and anywhere.
This has transformed marketing into an omni-channel concern. Strategies of retail must adapt to this trend in order achieve success. There is no demarcation between offline, online and mobile strategies. They all are merged under one umbrella.
Loyalty is not easy anymore.
Millennials are looking forward to changing all the time and they do not stick to one brand all the time. Brands must now stop relying on idea that they can attain absolute loyalty from their customers. In fact, marketers now should work harder to win it and hold onto it for a long time.
But this doesn't mean that millennials are disloyal. With implementation of effective and consistent strategies, many brands and businesses have retained customer loyalty in a successful manner.
In conclusion, brands and marketers are changing their strategies to ensure customer loyalty, as that is the main driving factor to long term success in business.