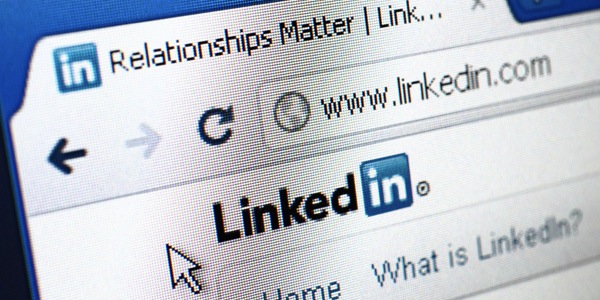 by Jack Anzarouth, president of Digital Ink Marketing
It's been well documented that LinkedIn was a bit late to the game when it comes to adopting video, but the largely B2B site has fully embraced it now. Scroll through your feed on the site these days and it will be full of videos vying for your attention. Now that LinkedIn and its 350 million registered users have joined the ranks of the social media platforms with moving pictures, the question becomes: how can you use video on the platform to promote your brand to your B2B audience?
Here are three ways to use video on LinkedIn to reach your business audience:
1. Profile.
When you reach out to people on behalf of your brand, one of the first things they will do is check your LinkedIn profile to familiarize themselves with you (and check if you're a real person). Just like a Kickstarter page, a LinkedIn profile with a video is bound to get more attention than one without a video.
Adding a video to the "Summary" section of your profile will give it some added flare and you can use it either to promote your personal brand in a thought leadership way or your actual business brand. This would be a good spot to put an explainer video about your company or a behind-the-scenes look at your company that introduces some of the people and conveys some of your company's values.
The "Experience" section of your profile is also another good place to put a promotional video. If you have customer testimonial videos that pertain to your brand, you can place them in this section. Alternately, you and your colleagues can create recommendation videos for each other. You can talk about what it's like to work with that person and they can do the same for you. Put your brand's logo on the videos to turn them into a promotional tool.
2. Updates.
Posting video updates about your business can allow visitors to glimpse what is going on with your brand and let them get a peek behind the curtain at the people who make it run. You can post a monthly recap of what your brand has accomplished in a brand journalism format, talk about upcoming exciting ventures your brand is going to undertake to keep people interested or post some of those aforementioned behind-scenes-videos.
If your company does any activities that would make for good video, like charitable events, sponsorships or in-house celebrations, a quick and well-edited recap video of the event makes for a good update.
Obviously, you should tag any other businesses that are mentioned in these videos so they are more likely to share it and comment on it, thus furthering its reach.
To squeeze some quality SEO out of your videos, upload them to your YouTube channel and then post them on LinkedIn. This will enable LinkedIn to grab the metadata about the video from YouTube.
Posting regular video updates about your brand keeps your business page active with new content that people are more likely to engage with than written updates. People who are researching your company will appreciate seeing a lively workplace with a healthy culture.
3. Groups.
When using video in LinkedIn groups, you have to use some common sense and caution. Most groups do not welcome marketing material in the their discussions, so posting a straight up marketing video can get you shunned.
However, you can still use video to start a new discussion by posting a video link in a new discussion thread. Or, you can reply to an existing thread with a video. If you want to record yourself talking and use that type of video, you can still get your brand mentioned when you introduce yourself. As in: "Hi, my name is ____ and I'm the CEO of [Brand]." Then, give your thoughts on whatever subject you are talking about.
But, using videos in groups is actually a good way to leverage other content besides your own. Find a video like a news story or an opinion piece about your industry that interests you and post the video along with your own written comments about it. This will display your thought leadership and you'll be using those third party videos to raise your status as a leader in your industry.  
With a bit of strategizing, you can use LinkedIn's video capabilities to appeal to your B2B customers, promote your brand and present yourself as an industry leader.
Jack Anzarouth  has been marketing director for a variety of different brands. In September of 2016, he decided to open Digital Ink Marketing, a full-service boutique digital marketing agency that serves businesses in the New York area and beyond.