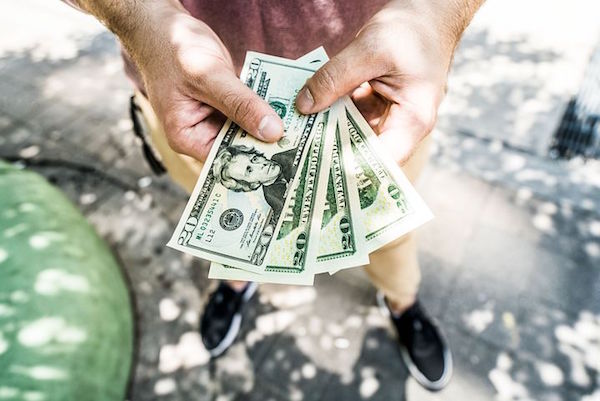 Everyone wants to save for the future. To save or to create wealth, you need to invest in an accurate financial instrument that offers quality returns. You can increase your earning potential only if you invest right. As not every investment guarantees considerable returns, the only way out is to invest wisely.
In this regard, to help you find some of the best investment options, we've compiled a list of investment options available in the market.
1. Equity Mutual Funds.
Equity Mutual Funds invest mostly in stocks. It can be actively or passively (index fund) managed. These funds are also referred to as stock funds. These funds can be actively or passively managed and at least 65% of assets are mean to be invested in equities and equity-related instruments. The returns of actively-traded funds are depended on the ability of the fund manager to generate returns. The Exchange-traded Fund (ETFs) and Index Funds are passively managed and underlining index is tracked by them. The categorisation of these funds is done based on the market-capitalisation or the sectors these funds are invested in. Categorisations are also done based on their nature, whether it is domestic or international. These funds offer suitable market returns at an attractive rate of interest. Currently, the rate of interest for 1, 3 and 5 year is 15%, 15% and 20%, respectively.
2. National Pension System.
Offering a long-term retirement investment, the National Pension System or NPS can be a good investment choice. Managed by the Pension Fund Regulatory and Development Authority (PFRDA), it is a perfect blend of equity, corporate bonds, fixed deposits, liquid funds and govt. funds where minimum deposits start from Rs. 1000. The investors can decide how much money can be invested in NPS based on their risk appetite. NPS offers handsome market returns for the fund option E. It offers 9.5% for 1 year, 8.5% for 2 years, and 11% for 5 years.
3. Public Provident Fund.
PPF or Public Provident Fund is one product that has the competence to attract so many people. Since it comes with 15-years tenure, one can enjoy a huge tax-free compounding interest, especially in the later years, which boosts the return as well. Moreover, principle and interest earned are backed by a sovereign guarantee; PPF is a safe investment option.
4. Senior Citizens' Saving Scheme (SCSS).
One of the Most Preferable Investment Options, especially for the retirees, SCSS or Senior Citizens' Saving Scheme is a must-have in one's investment portfolio. This is designed only for senior citizens or those who have just retired. Anyone above 60 years can avail SCSS from post offices or banks. This scheme comes with five-year tenure. However, the tenure can be further extended for three more years once it is matured. Currently, the applicable rate of interest on SCSS is 8.3% per annum. The interest rate is payable quarterly and is completely taxable. The maximum investment limit is Rs. 15 lakh, where one can open more than one account as well.
5. Bank Fixed Deposit.
Fixed Deposits are the traditional way of investment, which have been gaining importance among the investors. FD is a safe investment instrument where money is fixed for a defined tenure and interest can be earned out of it. As per the Deposit Insurance and Credit Guarantee Corporation (DICGC) rules, a depositor has insured up to Rs. 1 lakh for both interest and principal amount. FDs come with monthly, quarterly, half-yearly, yearly or cumulative interest options and one can choose the tenure accordingly. The interest earned is added to the income of the depositor and it is taxable if the investor comes under any of the income tax slabs.
6. Real Estate.
Real Estate has been gaining continuous popularity as an investment option for years. Whether you buy a house for self-consumption or for renting purpose, the returns are quite impressive. However, the value of the property will also be decided as per the locality. Investment returns through real estate can be earned two ways – capital appreciation and rental. However, unlike other assets, it is highly illiquid and the real risk is getting the legal approvals from the real estate regulator
7. ULIPs.
With the dual benefit of Insurance and Investment, ULIP funds not only provide you and your loved ones with life cover but also give return on investment on maturity. A certain share of the premium (allocated towards investment) is invested in either equity or debt funds, helping investors live up to their financial goals.
In summary.
The above-mentioned are the blend of fixed-income and market-linked investment options, which play an important role in wealth creation. While market-linked investments navigate the volatility and generate good returns, fixed income investments are helpful in preserving the accrued wealth to meet the future goals. If you are thinking of long-term investment, then having the blend of these both can be a good choice for investment keeping risk, taxation and time span in mind. As the financial market offers plenty of options, you may get confused or end up taking a wrong scheme. It is recommended to take a second opinion, analyse the risk appetite and then invest.