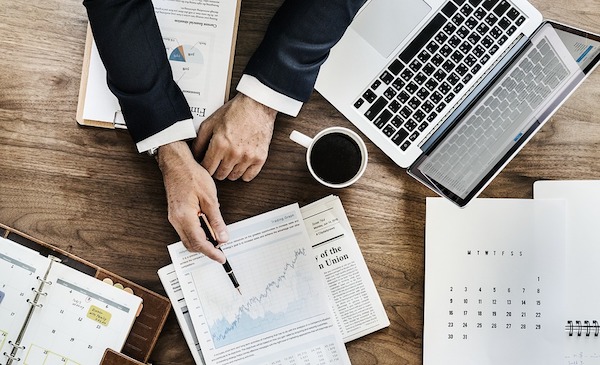 When you have a small business, there are a lot of obstacles that you need to overcome to remain successful. When you don't have a lot of staff to handle the daily needs of the business, it can become overwhelming and you might struggle to keep everything in check.
We understand this and so we have come up with some ways for you to improve your small business and make things a bit easier for yourself.
Keep reading to find out more.
1. Digital Marketing.
Marketing is very important for any business and it is important that you do not let it fall behind when you are too busy. Social media is a very important marketing tool and if you are not taking advantage of it then you will not reach your business potential. We understand that it can be very time consuming to write social media posts and be around to post them at the right times.
This is why we recommend that you take advantage of a social media management tool like Hootsuite. Hootsuite lets you take control of your social media channels together in one place. You can also schedule posts here, so you never need to worry about missing one again.
2. Outsource Your Bookkeeping.
Another great way that you can reduce the stress on your small business is to outsource your bookkeeping. For Australian based businesses, take a look at the bookkeeping services Perth has to offer and enjoy your books being organised correctly. AR Advisors offer a great service that allows you to keep track of your cash flow and access it at any time. You can also use this service to pay your employees and keep track of your cash flow. They have three different packages available so make sure that you choose one that is right for your business. When you don't have to worry about your bookkeeping you can use that time to focus on something else.
3. Referrals.
Lots of people focus on reviews when they are trying to see how people are responding to your business. Less businesses focus on referrals, but this is a very important part of running a small business. To increase your business, why don't you ask a satisfied client to refer you to their friends or other local businesses that could make use of your services. Referrals are great because people are more likely to act on something if someone they trust has recommended it to them.
If you feel like taking referrals one step further, you could even ask some of your customers for a quote that they you can use on your marketing material to promote your brand.
4. Scheduling.
Like with bookkeeping, scheduling can take up a lot of a business owner's time. The good news is that there are software packages that you can use to organise your scheduling and stay on track with the shifts that your employees are doing. Software like Time Curve works really well and can even track the availability of your employees to ensure that you don't schedule them a shift that they cannot do ever again!
5. Offers.
Although you may already have offers in place in your marketing plan, it is important to always think of new ways to attract customers. A great way to do this is to offer bundles or packages that will boost your sales and get the attention of new customers. Packages are also a great way of getting customers to agree to services that they would not have necessarily considered before – they only are because it comes along with what they want!
6. Motivate Your Staff.
It is true that a happy workforce is a productive one. If your staff are unhappy then it is likely that your business will not be running at its optimum level. This is why it is a good idea to motivate your staff. Sometimes a simple thank you can go a long way in small businesses where staff can often feel that they are overrun. You could also organise a teambuilding activity to remind them that you are all in this together. Bringing the team back together will make your business run more smoothly and successfully.
Final Thoughts.
We want your small business to be the best that it can be, and this is why we think that you should consider the options that we have presented you with. Organising your finances and scheduling needs can be a great way of removing stress and allowing yourself to focus on more important business matters. Using software to manage or outsourcing these aspects of your business might even give you some time to rest and maybe even take some time off work. We know that this sounds crazy, but once you get started you'll love the spare time that you have to focus on other things.